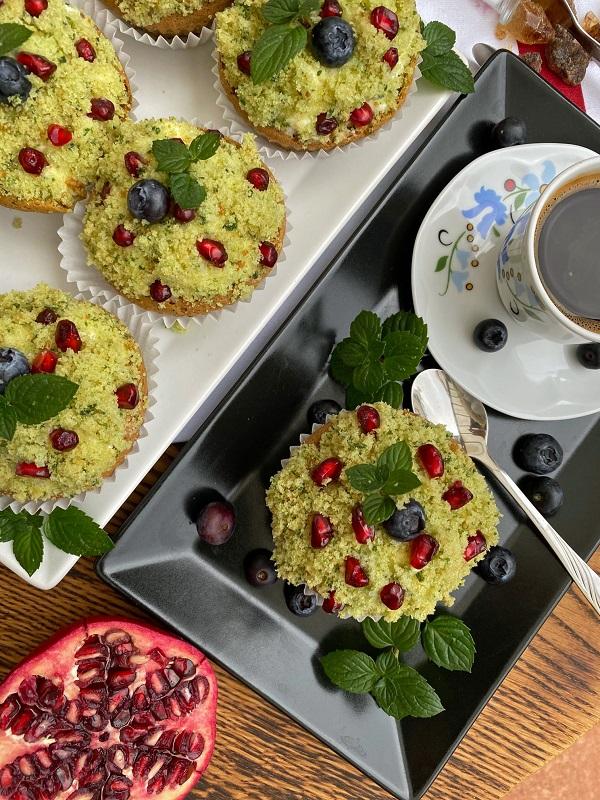 My family like muffins much more than cakes, which need to be cut into slices. You can quickly grab a muffin and eat it on the way to the office. Eaten this way, this dessert is for sure less caloric than when we eat it at the table

. It is the reason why muffins like today's forest moss taste better in the form of mini muffins. Besides, don't such little green cupcakes look cute in the springtime?

Ingredients
dough
450 g of fresh spinach
180ml of oil
150g of sugar
3 eggs
260g of flour
2 teaspoons of baking powder
creme
250ml of 30% sweet cream
250g of mascarpone cheese
2 tablespoons of caster sugar
1 tablespoon of lemon juice
1 teaspoon of lemon peel

Heat the oven up to 180C.
Blanch the spinach for few seconds in hot water. Drain it and blend thoroughly.
Mix the eggs with the sugar until you have a bright and fluffy mass. Mixing constantly, add the oil. Stir for a while. Add the spinach and mix it in. Add the flour and baking powder and mix again. Put the dough into some silicon muffin moulds. Bake for 25-30 minutes.
Whisk the cream. Add the mascarpone cheese and caster sugar and whisk for a while. Add the lemon juice and lemon peel and mix them in gently.
Cut the top off the muffins. Hollow the soft centre out making a "cast". Crumble the centre and tops of the muffins. Put a portion of the creme onto each muffin making a small mound. Cover it with the crumble from the muffins and press gently. Decorate with fruit.

Enjoy your meal!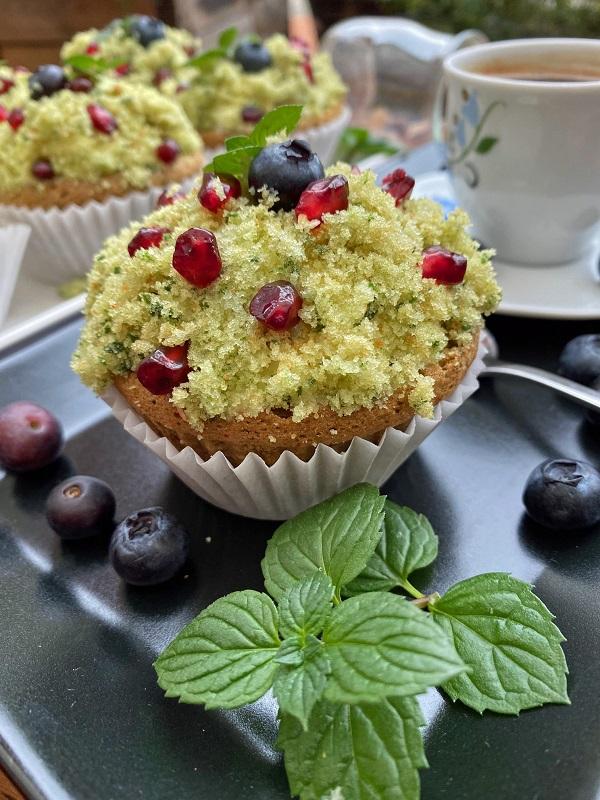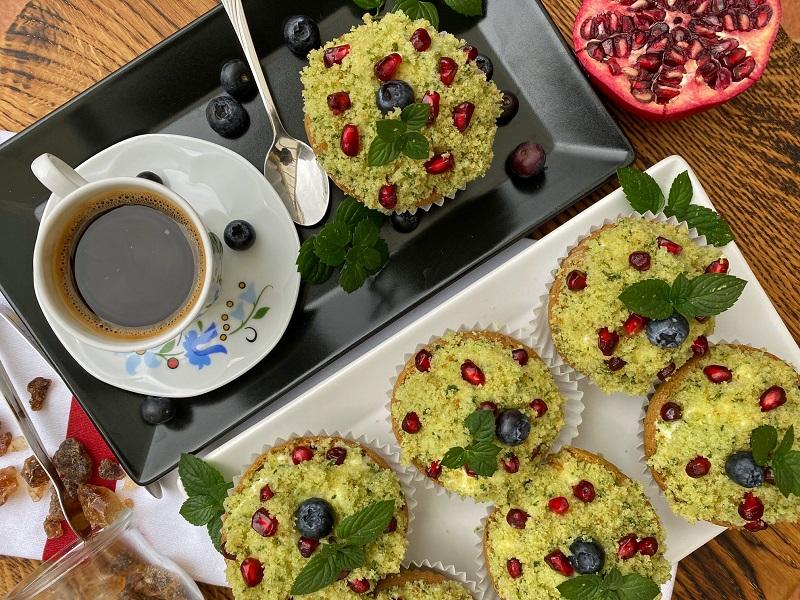 Try also:
Small Easter cake for the Easter basket
Chocolate paschal dish
Light mazurek with fruit