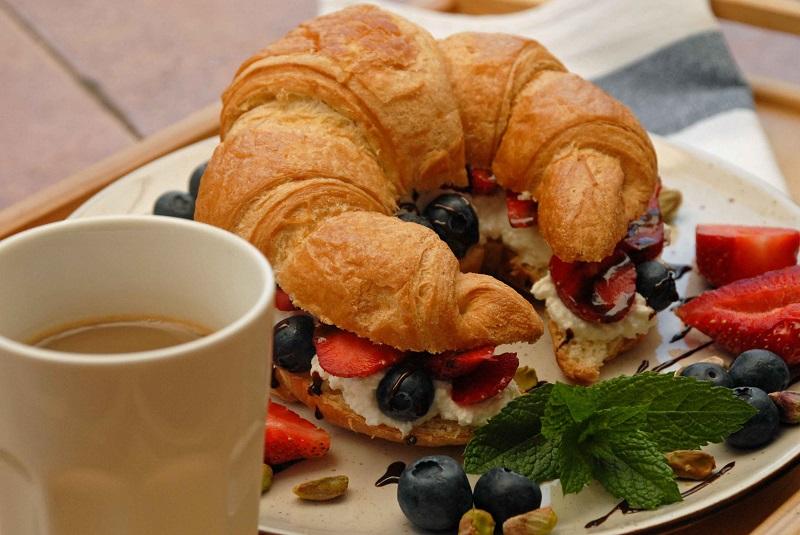 When I saw in the newspaper a photo with a shortbread croissant with sweet cottage cheese and fruit I thought it must be yummy and excellent idea for a holiday breakfast. Only during the holiday can we celebrate breakfast prepared slowly and eaten with relish. You don't need to hurry yourself or your children. You can sit down to a beautifully set table and enjoy the delicious delights. I replaced the shortbread croissant with larger breakfast croissants and I used fresh fruit in season. You may use your favourite bread. Brew up your favourite tea, or maybe you prefer cocoa or fragrant coffee. A glass of freshly squeezed orange juice complements the perfect breakfast. You must admit that it sounds great.

Ingredients (for 2 people)
2 big croissants
150g of cottage cheese
100g of natural yoghurt
2 teaspoons of sugar
2 teaspoons of peanut butter
2 fistfuls of favourite fruit

Crush the cottage cheese with a fork. Add the natural yoghurt and sugar and mix them in. Cut the croissants in half, arrange the peanut butter, cheese and fruit on top of them. Relax with a delicious breakfast in good company.

Enjoy your meal!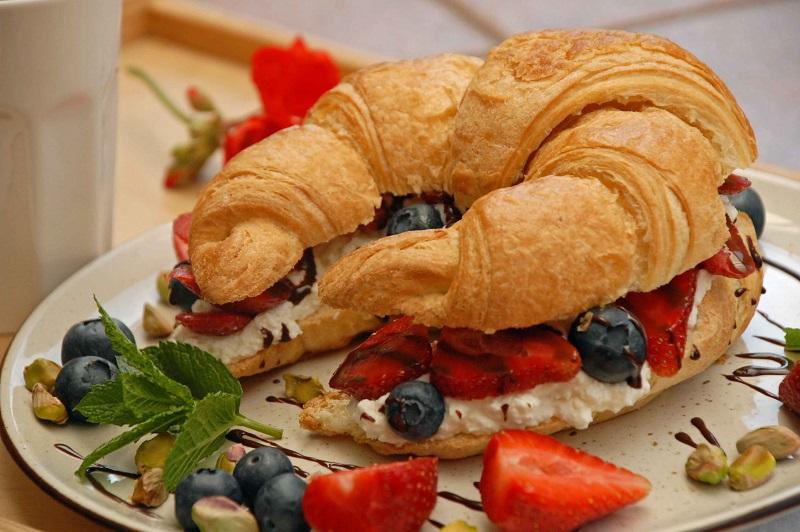 Try also:
Strawberry breakfast
Spring asparagus breakfast
Breakfast for lifting the mood