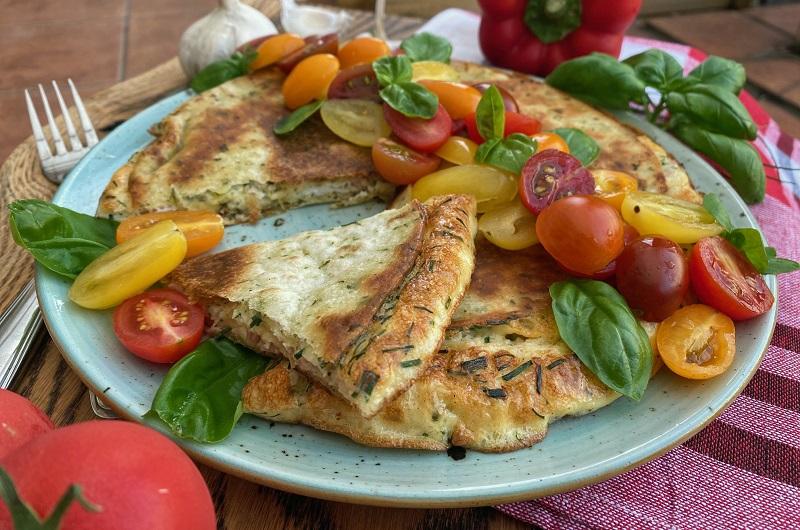 Today I would like to share with you the recipe for a dish for one person who is really hungry, or for two people if they can fairly share their breakfast. Tortillas and eggs are the basic ingredients of this dish. The rest of the ingredients you need to choose on your own. I used ham, cheese, herbs and a lot of cherry tomatoes. I used herby tortillas to make the meal a bit spicier. You have to admit that my meal looks very yummy. If you don't want to share your breakfast, you can put the rest to one side. Cold frittata in tortillas tastes equally good.

Ingredients (one big meal)
2 20-cm tortillas
3 eggs
50ml of sweet cream
100g of ham
100g of grated cheese (you may use mozzarella cheese)
3 tablespoons of chopped chives
2 tablespoons of chopped parsley
salt and pepper
oil for frying

Put the eggs (without the shells) into a bowl, add the sweet cream and whisk them a bit with a fork. Add the diced ham, grated cheese, chives and parsley. Spice it up with salt and pepper and mix them in. Heat the oil in a pan. Put the tortilla into the pan and pour the egg mixture onto it. Cover with the second tortilla. Fry it and turn the frittata upside down when the egg mixture is almost set. Fry for a while. Add a bit of oil if necessary. Decorate with some cherry tomatoes before serving.

Enjoy your meal!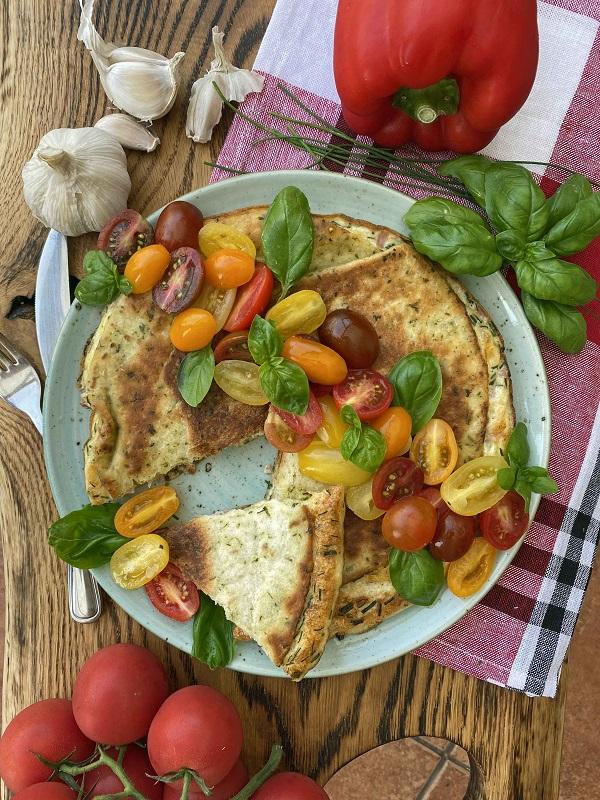 Try also:
Tortilla – tasteful and yummy packed lunch for school
New approach to chili con carne
Omelette with courgette and tomato salsa