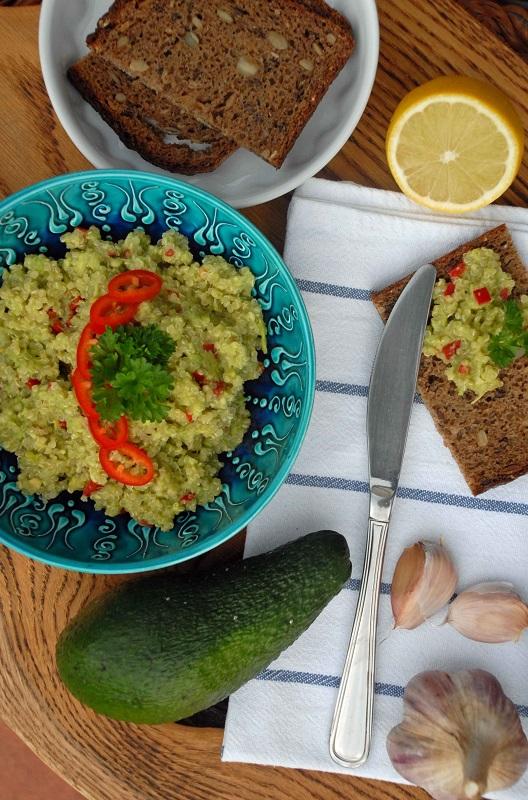 Maybe for some people it sounds strange, but sometimes I don't want sandwiches with meat. Then I make something else. When I have enough time I prepare pâté with vegetables, fish and meat, but most often I make pastes. Generally, we like all pastes, but there are exceptions. One of them is avocado paste. Pieces of avocado are an edible salad ingredient, but crushed avocado is inedible.

When I found the recipe for guacamole with quinoa at www.naszakasza.pl I decided to make it for myself. The tip in the recipe says it is excellent with roast salmon or chicken, but I ate it the way I like the most – with dark bread. I recommend it!

Ingredients
1 avocado
75g of quinoa
a small red pepper
a piece of chili pepper
1 clove of garlic
half a shallot
1 tablespoon of lemon juice
salt and pepper

Rinse the quinoa with hot water in a sieve. Add 150ml of hot water, a pinch of salt and boil with the lid on without stirring for 12-15 minutes. Leave to cool down. Dice the chili pepper, red pepper and shallot. Crush the garlic. Peel the avocado, remove the stone and crush it with a fork. Add the lemon juice and mix it in. Add both kinds of pepper, the shallot and garlic. Mix them in. Add the quinoa, spice it up with salt and pepper and stir again.

Enjoy your meal!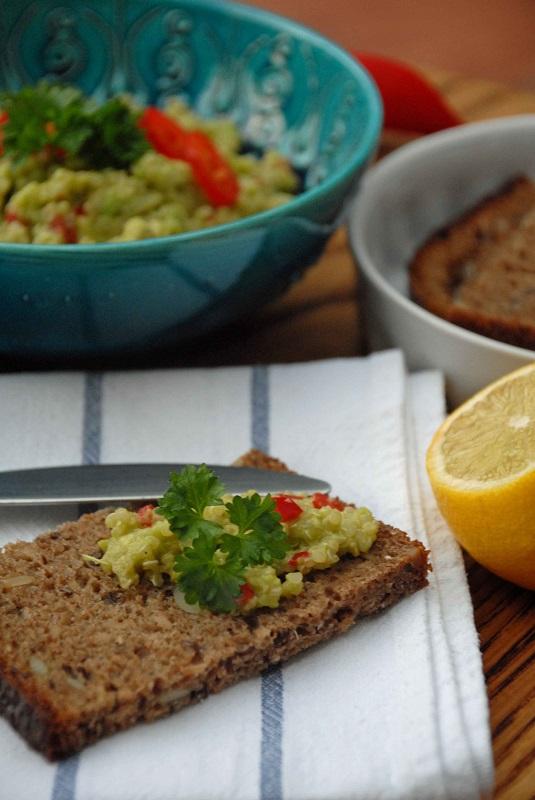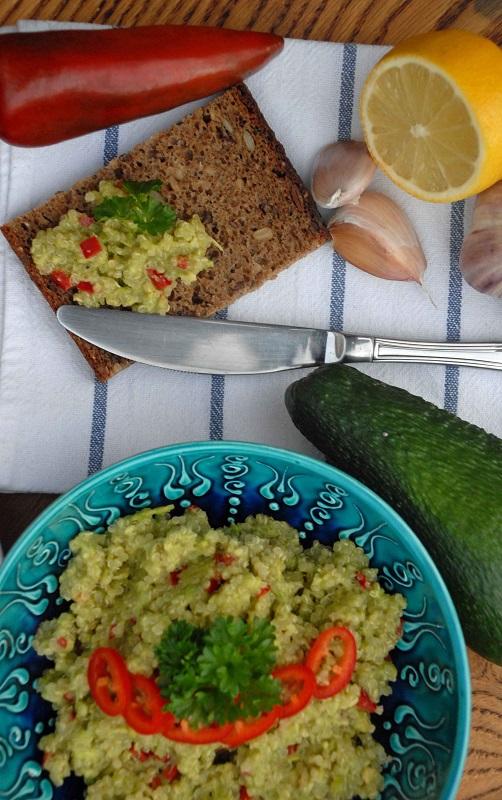 Try also:
Out of autumn spite - sunny spicy apricot jam
Red lentil pâté
Something for bread, i.e pastes with smoked mackerel.