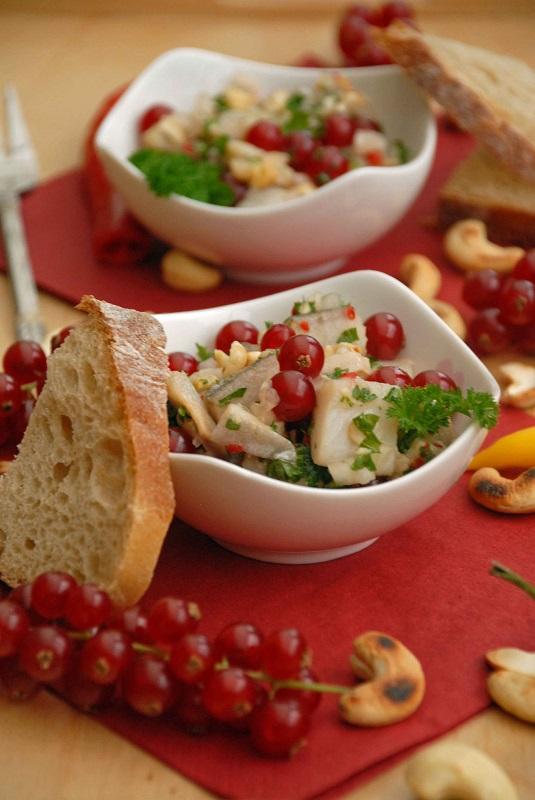 As every year before Christmas, I will prepare traditional herrings with onion, and herrings with cream sauce with apples and pickled cucumber. Also, just like every year I will try out a few new herring recipes. For a start, I recommend herring salad with red currants and cashew nuts. The fat fish is excellent with sour fresh fruit and the nuts are nice and crunchy. I add a bit of chilli pepper and a lot of parsley to spice up my salad. If you like, replace the parsley with coriander. Chill the salad before serving. It tastes much better than just after preparation.

Ingredients (for 2 people)
4 pieces of herring in oil
2 fistfuls of red currants
2 tablespoons of olive oil
a piece of chili pepper
2 tablespoons of chopped parsley
half a small onion
1 tablespoon of maple syrup
2 tablespoons of lemon juice
a fistful of cashew nuts

Dice the onion and chili pepper. Mix in the onion, chili pepper, chopped parsley, olive oil, lemon juice and maple syrup. Cube the herrings, mix with the sauce and leave in the fridge for an hour. Roast the cashew nuts in a dry pan and chop them. Put the herrings into some small bowls, add the red currants and nuts and mix them in gently.

Enjoy your meal!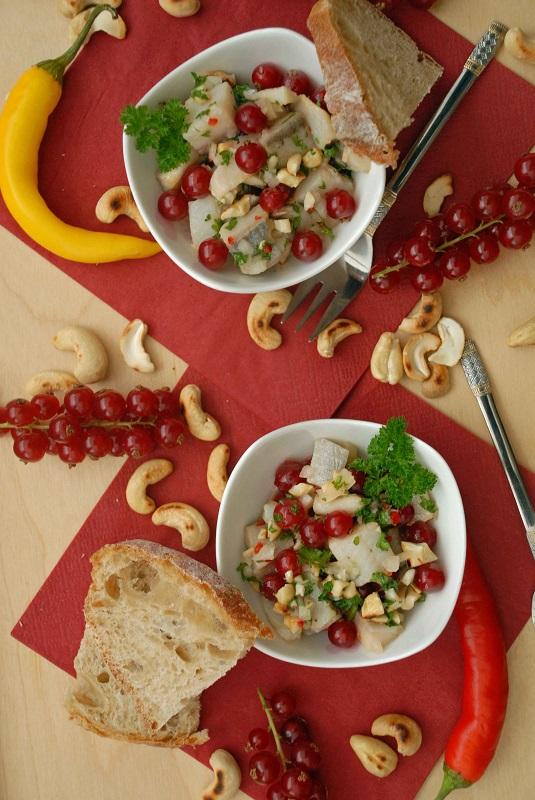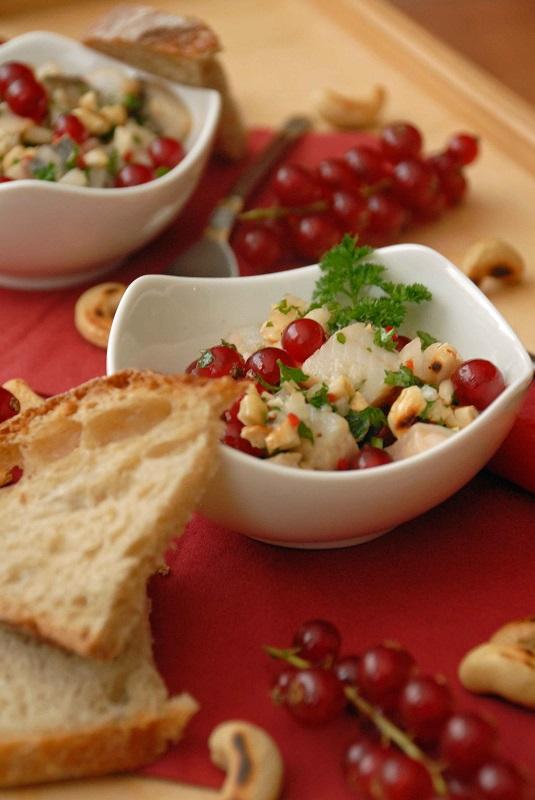 Try also:
Herrings in orange-cranberry sauce with rosemary and chili pepper
Fish likes to swim, i.e. steak tartare with herring
Playing hooky, Møns Klint white cliffs and herrings