I wonder if there is something you cannot add to herrings? I think only meat doesn't go with this fish. Herrings with onion, vegetables, herbs, spices – you can always add something tasty to make a great new dish. Last year herrings with cranberries were my culinary discovery. This year I think spicy herrings with pickled mushrooms will be my favourite herring dish. They are just the way I like them – a bit sweet, a bit spicy, a bit sour – in one word – yummy! I'm not the only one who likes them. The next time I have to make a lot more, because my daughter ate almost everything– she is a fan of herrings.

Ingredients:
4 pieces of herring in oil
chili pepper
1 small red onion
2 tablespoons of lemon juice
2 tablespoons of maple syrup
2 tablespoons of chopped parsley
10-12 pickled mushrooms
3-4 tablespoons of olive oil

Dice the red onion. Add the lemon juice and maple syrup, mix them in and leave for 10 minutes. Dice the chili pepper. Add the chili pepper, parsley, olive oil to the onion and mix them in. Cube the pickled mushrooms. Slice the herrings into 2-cm pieces. Mix the herrings with the onion with vegetables and with the mushrooms. Put the salad into a jar, close it tightly and leave in the fridge for a few hours.

Enjoy your meal!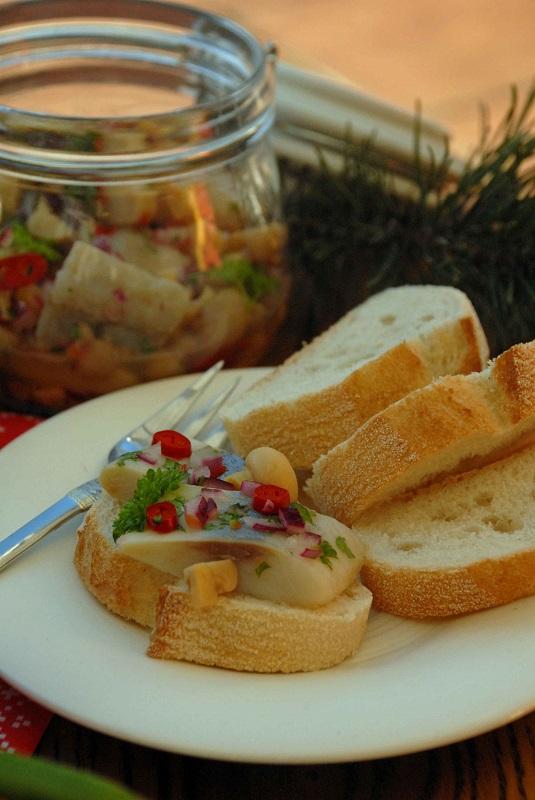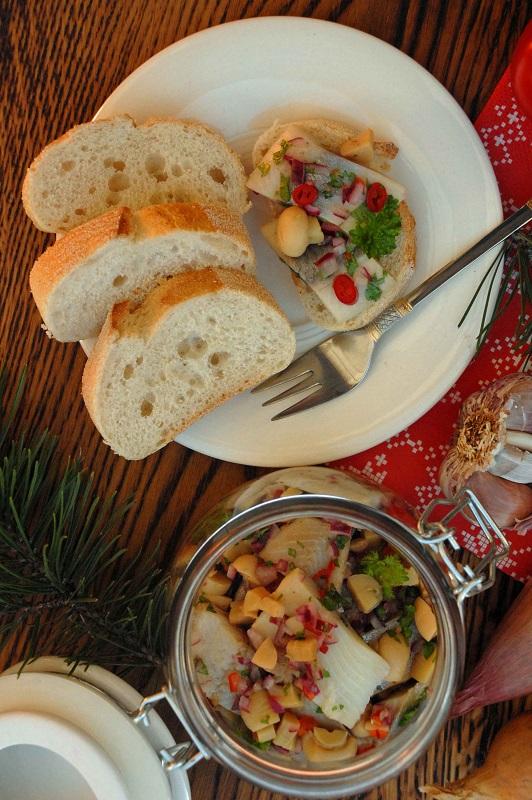 Try also:
Herrings in orange-cranberry sauce with rosemary and chili pepper
On the Christmas table – herring salad with red currants and cashew nuts
Herring day – the last day of carnival