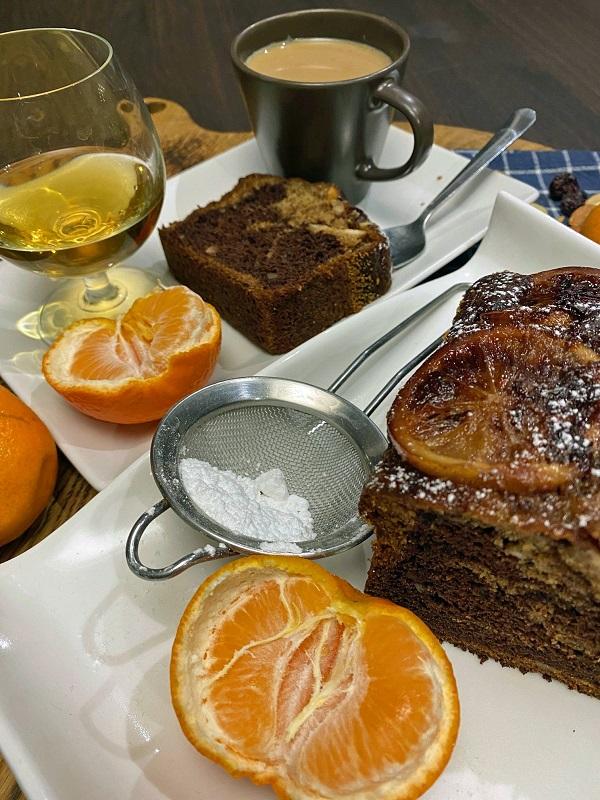 I try to use my head when I go shopping. This is not only due to the prices; I just don't like throwing food away. However, sometimes I find products which I can't use in a simple way. Recently I found some beautifully packed slices of lemon with rum. The product isn't so unusual, but I couldn't find a way to use them. How many teas with lemon in rum can you drink? Especially if you don't like tea with lemon 


I decided to use them in a cake. It was a great decision. Banana-chocolate cake with rum and lemon slices was really delicious. So how do you deal with unusual products?

Ingredients (bread pan)
3 ripe bananas
180g of flour
2 eggs
150g of brown sugar
30g melted butter
juice from half a lemon
50ml of rum
a fistful of chopped almonds
100g of chocolate drops
2 tablespoons of unsweetened cocoa
1.5 teaspoons of baking powder
0.5 teaspoon of baking soda
a pinch of salt
a couple of lemon slices in rum

Blend the eggs, lemon juice, rum and butter. Mix the sugar, flour, baking soda and baking powder in a separate bowl. Add the dry ingredients to the wet and mix them in. Split the dough into two parts. Add the cocoa and chocolate drops to the first part and the chopped almonds to the second part and mix both of them.
Heat the oven up to 180C, Smooth the bread pan with some butter and sprinkle with breadcrumbs. Put the two kinds of dough spoon by spoon into the bread pan. Arrange the lemon slices on top of the dough. Bake for 45-50 minutes. Sprinkle with some caster sugar before serving.

Enjoy your meal!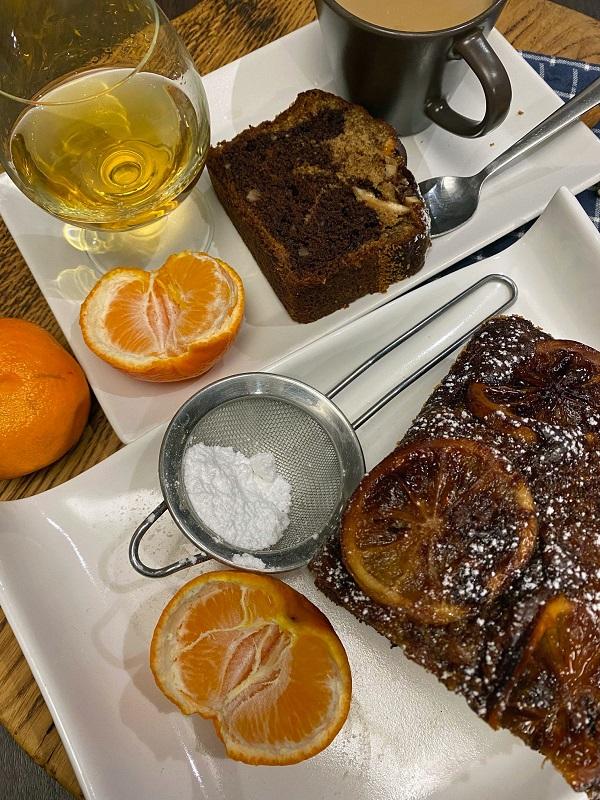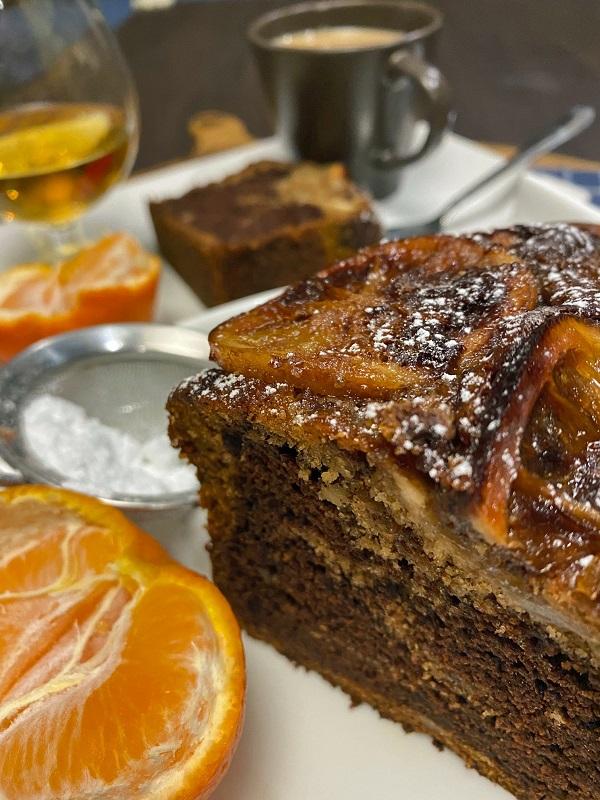 Try also:
Perfect banana cake
Almond cake with grapes
"For happiness" banana in French pastry