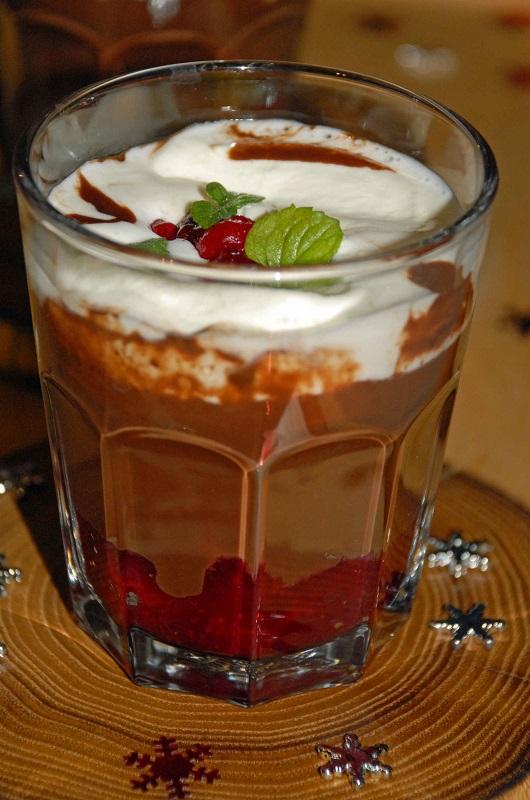 Every year I confirm my conviction that I don't like winter. I try to consider the children, skiing, winter holidays and "white Christmas", but none of these things convinces me. Transport problems, slippery pavements, drifts, slush and "salty" shoes. Winter isn't for me. Snow destroys my mood and in general annoys me. Unfortunately, we have this kind of climate, and I have to put up with it for a few months of the year.

Therefore, I have to save myself. Because Christmas is coming, I would like to share with you the recipe for hot chocolate prepared in a Christmas gingerbread-cranberry style. It has an excellent warming effect and lifts the mood. In an especially difficult case of the winter blues I recommend adding a bit of rum or brandy and a little fluffy whipped cream.

Ingredients (for 3 people)
hot chocolate
125ml of 30% sweet cream
125ml of almond milk
200g of dark chocolate
half a teaspoon of gingerbread seasoning
whipped cream
75ml of 30% sweet cream
1 teaspoon of caster sugar
preserve
100g of cranberries
3 tablespoons of brown sugar

Heat the sweet cream with the almond milk. Add the dark chocolate and gingerbread seasoning when it is hot. Stir until the chocolate is melted. Put the washed cranberries and sugar into a separate pan. Add a bit of water and boil until the sugar is dissolved and the cranberries start to split. Leave for a while. Whisk the sweet cream with the caster sugar. Pour the hot cranberry preserve and then the hot chocolate into a cup. Decorate the top of the chocolate with the whipped cream.

Enjoy your drink!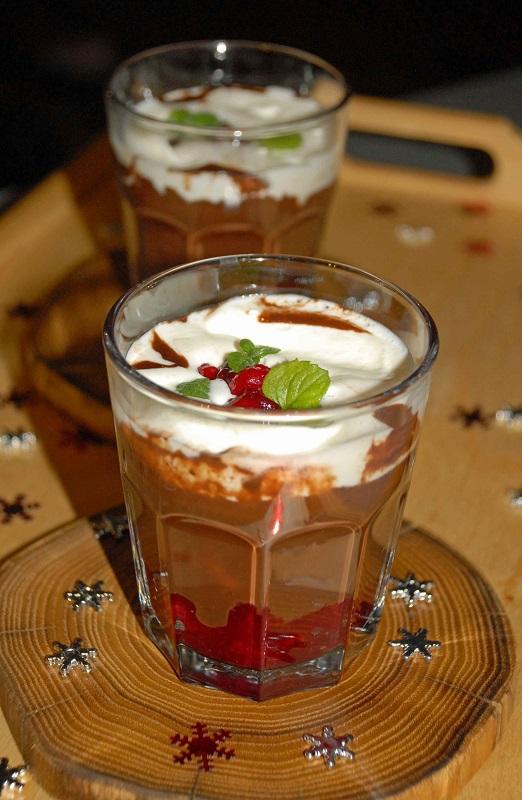 Try also
Feather-light chocolate whip with aquafaba
Chocolate Feast
A new approach to coffee