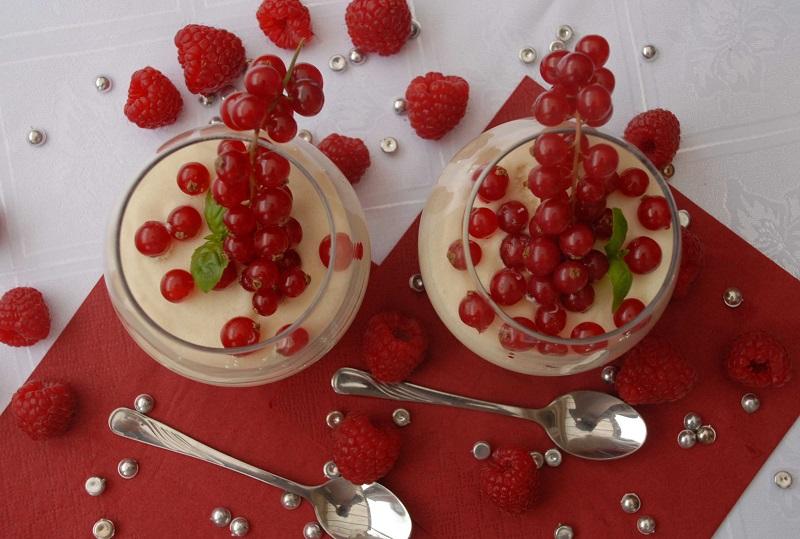 Valentine's Day - some people like it, but others hate it. However you feel, every day is a good day to eat something yummy in nice company. So why not do this on Valentines day?

Today I would like to share with you a recipe for an easy but excellent dessert for two. The light, sweet mousse with white chocolate made with aquafaba goes well with currant confiture. You can use something different, but I recommend something that is not too sweet.

Ingredients (for 2 people)
100ml of aquafaba
100g of white chocolate
200g of red currants
1 teaspoon of caster sugar

Melt the chocolate in a bain-marie and leave it to cool down. Whip the aquafaba and add the chocolate to it. Stir. Blend or crush the currants (set aside a few for decoration). Sieve them to remove the stones. Add the caster sugar and mix it in. Put the fruit mousse into a glass. Put the aquafaba with chocolate onto it. Leave in the fridge to cool down. Decorate with the rest of the fruit.

Enjoy your meal!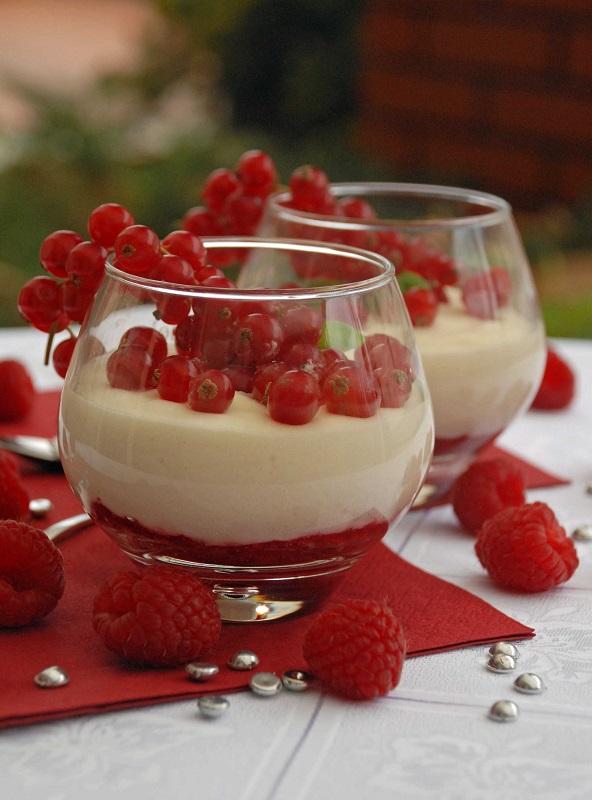 Try also:
Chocolate dessert with amaretto, raspberries and figs
Feather-light chocolate whip with aquafaba
Coconut panna cotta with raspberry