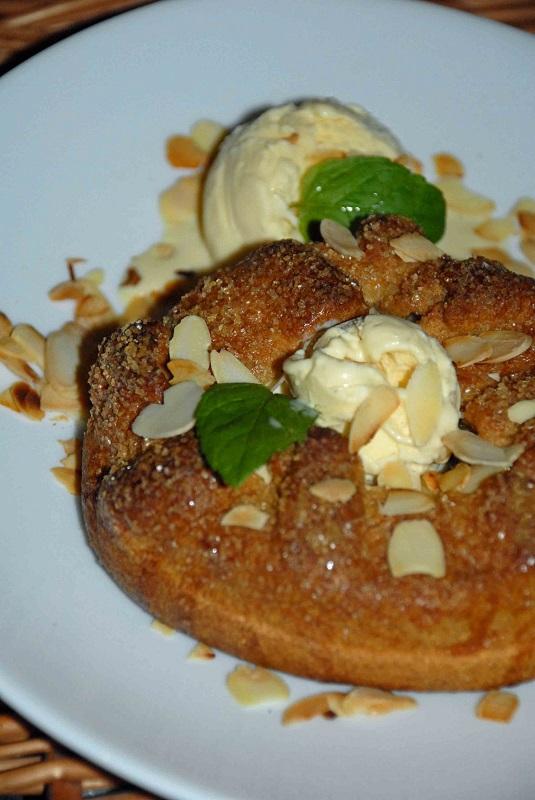 I have made rustic tarts with pears, apples and plums. Every time they were excellent. The combination of the crunchy, vanilla-almond tart with fruit is always a good idea. You have to remember to use hard fruit, or you will have an unappetizing sad layer instead of an attractive cake.

This time instead of Polish fruit I used pineapple slices to make mini rustic tarts. The hot cake with vanilla ice cream was delicious and everybody had their own cake. It prevented an argument about who got the biggest part of the cake.

Ingredients:
1 pineapple
8 tablespoons of brown sugar
2 teaspoons of cinnamon
2 tablespoons of milk
vanilla ice cream
dough
130g of wheat flour
3 tablespoons of wheat meal
4 tablespoons of minced almonds
2 tablespoons of caster sugar
2 tablespoons of cream
120g of butter

Peel the pineapple, remove the hard middle and slice it.
Make and knead a smooth dough from all the ingredients. Cover with plastic wrap and leave in the fridge for an hour.
Heat the oven up to 180C. Cover a baking sheet with some baking paper.
Cut the dough into four parts. Roll them out to a thickness of about half a centimeter. Don't worry about the ragged edges. Sprinkle the middle of the dough with the brown sugar. Leave a clean 5-cm edge. Arrange the slices of pineapple on each piece of the dough. Fold the edge of the dough inwards. Smooth the edge with some milk and sprinkle with the rest of the brown sugar. Bake for 50 minutes.
Put one scoop of the vanilla ice-cream on each tart. Serve at once.

Enjoy your meal!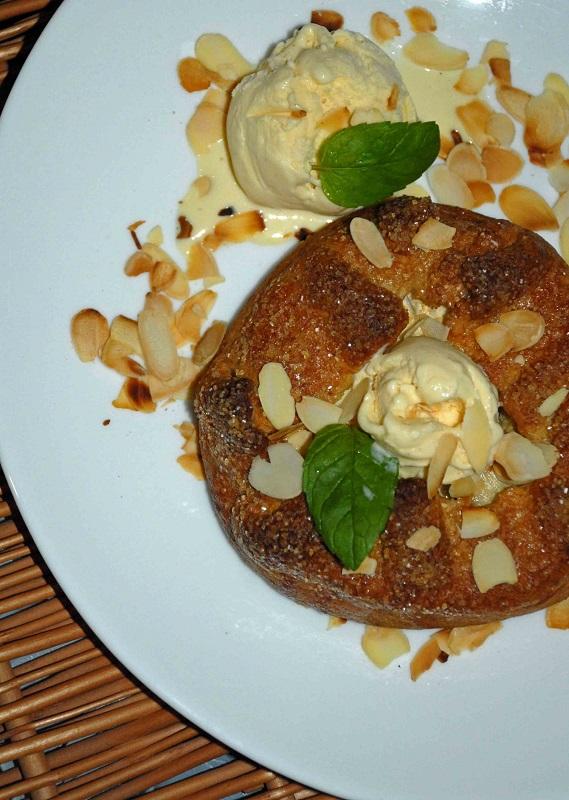 Try also:
Granary tart with seasonal fruits
Upside down cake with pineapple and almonds
Vanilla-almond tart with pears