Making use of the last days of the strawberry season, I prepared a quick lemon cake with this fruit. The weekend can't be without any dessert, and there is nothing better than fresh homemade cake that smells wonderful and you want to eat it all at once. Sometimes I have to make an effort to hide it from the dessert monsters in my house, to make sure they will eat it for dessert and not as a main course. It is a pity that the season for fresh fruit is ending. We have to wait another few months for more gifts from our gardens.

Ingredients:
210g of flour
120g of brown sugar
80ml of oil
250ml of milk
1 teaspoon of vanilla essence
2 tablespoons of lemon juice
1 tablespoon of lemon peel
1 teaspoon of baking powder
a couple of strawberries
caster sugar

Heat the oven up to 180C. Cover a cake tin with some baking paper.
Mix the flour with the sugar and baking powder in a bowl. Mix the oil with the milk and vanilla essence in a separate bowl. Mix the dry with the wet ingredients. Add the peel and lemon juice. Wash the strawberries and cut them in half. Arrange them on the dough with the skin down and push them lightly into the dough. Bake for 40-45 minutes. Sprinkle with some caster sugar before serving.

Enjoy your meal!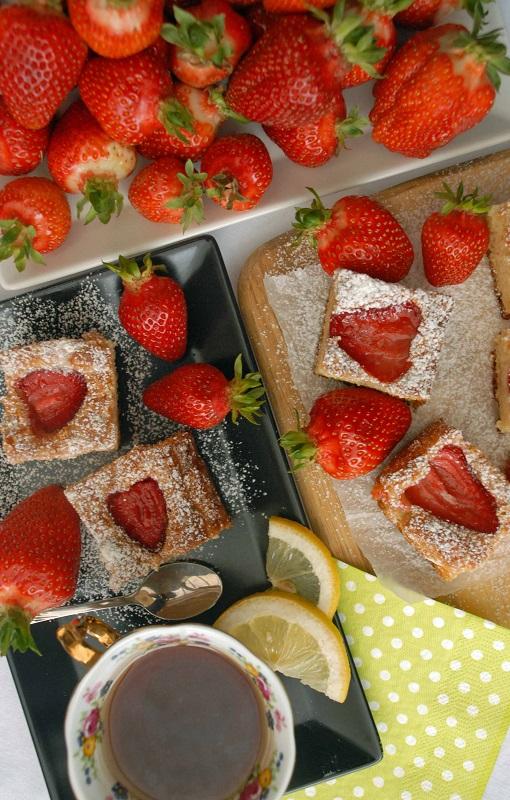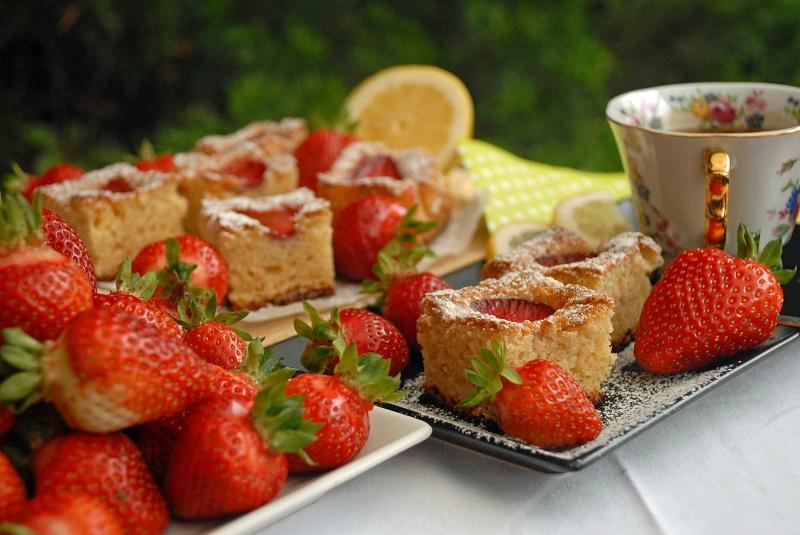 Try also:
Striped cake with apricots
For my husband – swift vanilla cake with peaches
Coconut cake with currants