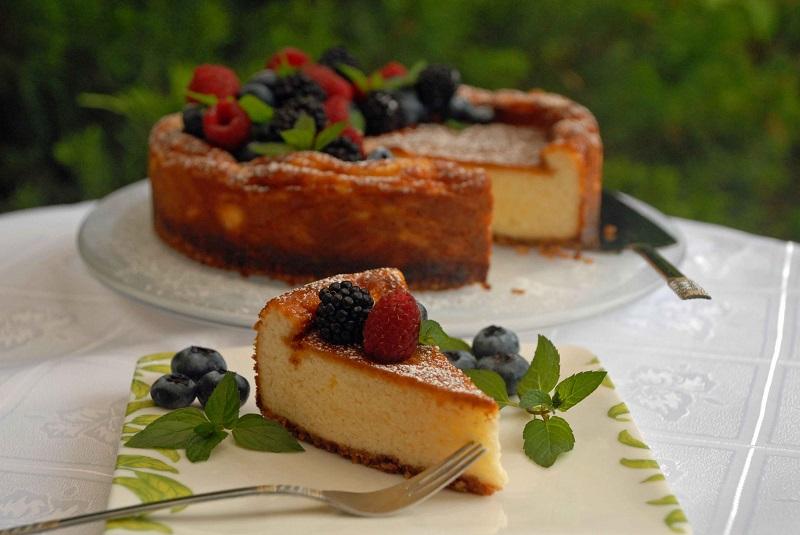 I bake cheesecake only for Christmas and Easter. Until now it seems that it is a difficult and demanding cake. Today I used my mum's old recipe for the best family cheesecake. She often baked this cake. Now I know why. It is a swift cheesecake, and the taste and texture of the cake is excellent. You may add orange or lemon peel to it and decorate it with chocolate icing. I decided to make a vanilla cheesecake with fruit. It looks beautiful, and it smells and tastes great.

Ingredients:
underside
150g of oat cookies
70g of butter
cheesecake
750g of white cottage cheese for the cheesecakes
150g of butter
100g of caster sugar
125g of natural yoghurt
40g of vanilla budino (powder)
3 tablespoons of semolina
1 tablespoon of vanilla essence
fruit

Crush the cookies thoroughly. Melt the butter and mix it with the cookies. Cover the side of a cake tin with some baking paper. Put the cookies in the cake tin and press them down. Leave in the fridge for 15 minutes.
Heat the oven up to 180C.
Beat the soft butter with the caster sugar into a bright, fluffy mixture. Add the budino, semolina and vanilla essence and, beating constantly, add the cheese and yoghurt. Beat for 2-3 minutes. Put the dough into the cake tin. Bake for 65 minutes.
Take the cheesecake out of the cake tin when it has completely cooled down. Decorate with the fruit and caster sugar.

Enjoy your meal!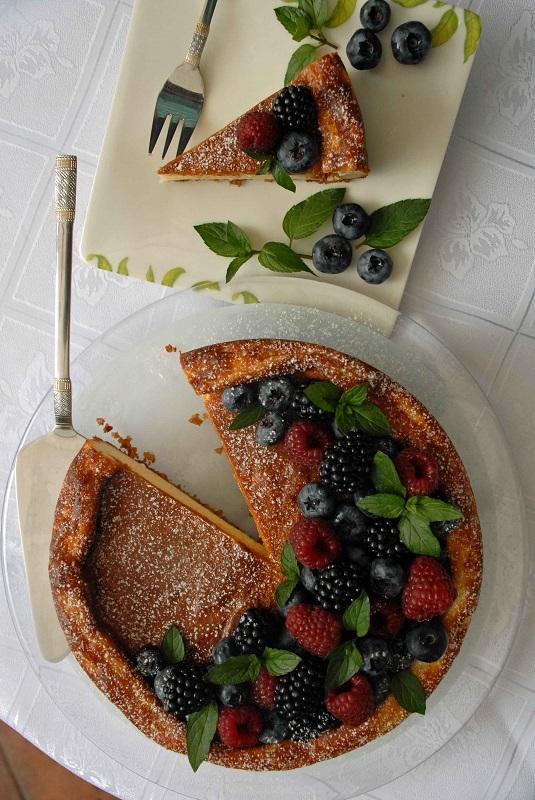 Try also:
Small chocolate-raspberry cake
Coconut cake with currants
Upside down cake with pineapple and almonds