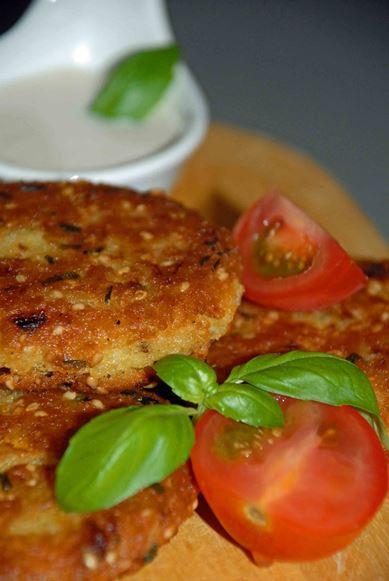 We have had millet groats on our table for quite some time. We all like it, each of us in their own way. The product is tasty, light and filling and is especially recommended for breakfast. It could be a side dish or a surprising ingredient of desserts.
Today I would like to propose another way to use millet groats - fluffy and exquisite cutlets with chickpeas. You can make them a little spicier by adding minced chili pepper. My children and I prefer the light version.
Ingredients:
120g of millet groats
300ml of water
a pinch of salt
half of teaspoon of butter
1 tin of chickpeas
1 small onion
1 carrot
2 cloves of garlic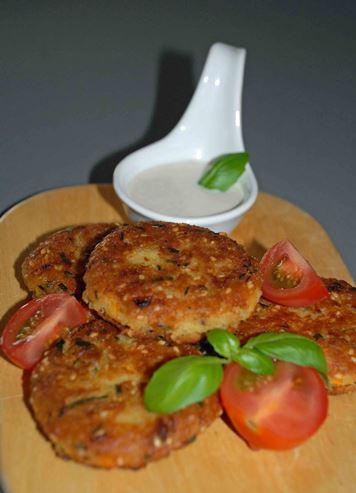 1 tablespoon of butter
2 tablespoons of sesame seeds
3 tablespoons of minced chives
2 tablespoons of minced basil
1 egg
oil
salt and pepper
Boil the millet groats according to this recipe. Peel the carrot and grate it into thick strips. Lightly roast the sesame seeds in a dry frying pan. Slice the onion and garlic and fry them lightly with butter. Add the carrot and fry on a low heat for a while. Drain the chickpeas, blend them with a hand blender and add them to the warm millet groats. Add the vegetables, sesame seeds and egg, and spice them up with salt and pepper. Mix them in thoroughly. Form little cutlets and fry them until they are slightly brown. Serve with salad or horseradish dip.
Enjoy your meal!