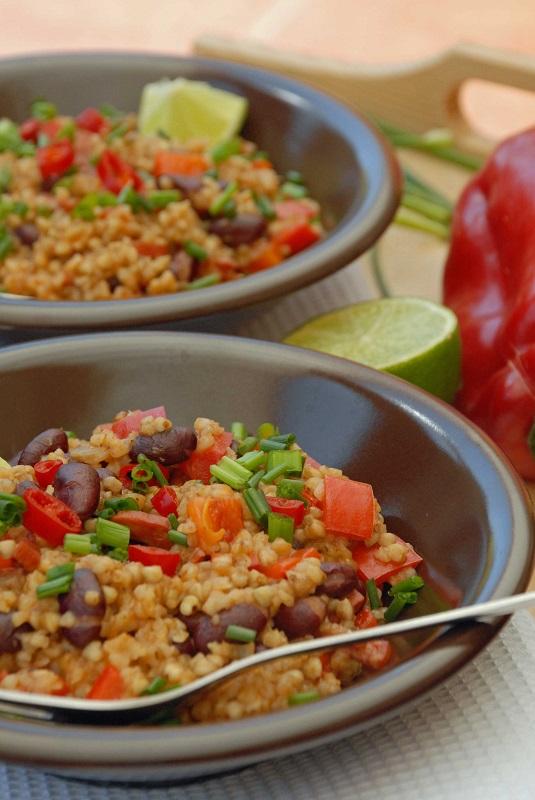 Chorizo is my favourite pepper sausage. This traditional Spanish sausage is made from pork. It has a strong fragrance and peppery taste which is difficult to mix up with something else. A characteristic feature of chorizo is its main seasoning: sweet smoked red pepper.

Today I would like to share with you the recipe for Mexican style kaszotto with this yummy fragrant sausage. For the first time I made one dish with two kinds of groats: unroasted buckwheat groats and barley groats. The dish was tasty, filling but not stodgy. I recommend it.

Ingredients (for 4 people)
100g of unroasted buckwheat groats
100g of barley groats
200g of chorizo
1 small onion
3 cloves of garlic
1 chili pepper
1 tin of red beans
4 tablespoons of chopped chives
1 tablespoon of butter
150ml of dry white wine
750ml of bouillon
lemon

Cut the chorizo into thin strips. Chop the garlic, chili and onion. Melt the butter in a pan. Add the chili pepper, garlic, onion and chorizo and fry for a while. Add both types of groats and fry until the grains are shiny and covered by the fat. Pour in the wine and boil until it has evaporated. Pour in half of the bouillon and boil until it evaporates. Add the rest of the bouillon and boil, stirring from time to time. After 15-17 minutes the groats should be soft but still crunchy. Add the drained red beans and boil for 3-4 minutes. Sprinkle with the chopped chives and lemon juice before serving.

Enjoy your meal!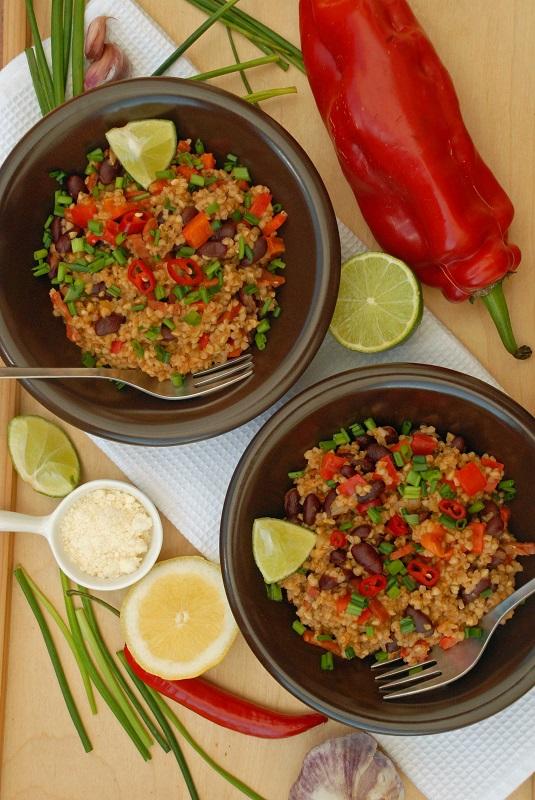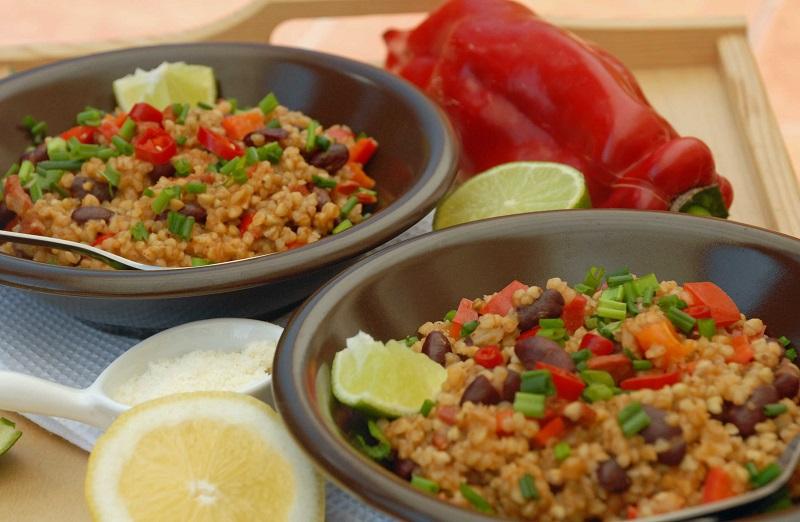 Try also:
Kaszotto with the asparagus spears and dried tomatoes
Tart with chorizo and leek
My "pęczotto" with chanterelles