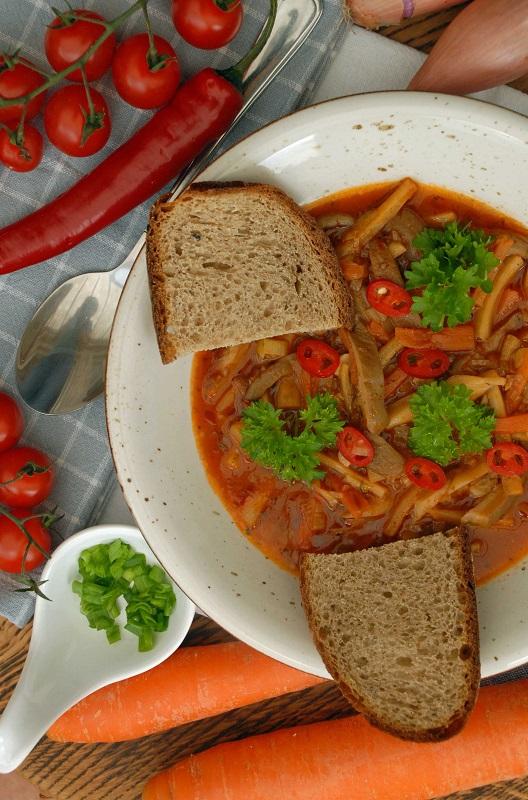 Despite coming from Warsaw, I have never liked tripe. Its appearance puts me off and I know how it is made. I probably shouldn't think about it, but I can't help it. Today I prepared a different version of tripe, which looks much better and is much nicer to prepare. Tripe soup from oyster mushrooms is an interesting dish for lovers of mushrooms and vegetables; they are aromatic, spicy and the taste is similar to original beef tripe.

Ingredients:
500g of oyster mushrooms
1 carrot
1 parsley root
1 onion
2 cloves of garlic
chili pepper
2 tablespoons of tomato concentrate
1 teaspoon of sweet paprika
half a teaspoon of cumin
half a teaspoon of curry powder
500ml of vegetable bouillon
1 teaspoon of spicy mustard
1 tablespoon of butter
salt and pepper

Peel the carrot and parsley root and julienne them. Chop the onion, garlic and chili pepper. Clean the oyster mushrooms and cut them into strips. Melt the butter in a pan, add the onion, garlic and chili pepper and fry for 3-4 minutes on a medium heat. Add the carrot, parsley root, paprika, cumin and curry powder, then add the oyster mushrooms and fry for a while. Add the vegetable bouillon and boil for 12-15 minutes. Add the tomato concentrate and mustard and mix them in. Spice with salt and pepper if necessary. Bring to the boil. Serve with bread.

Enjoy your meal!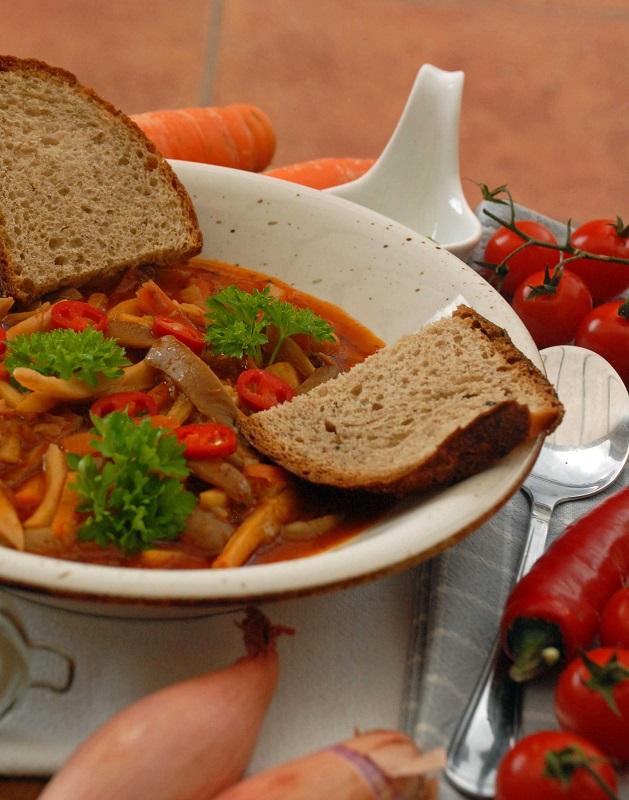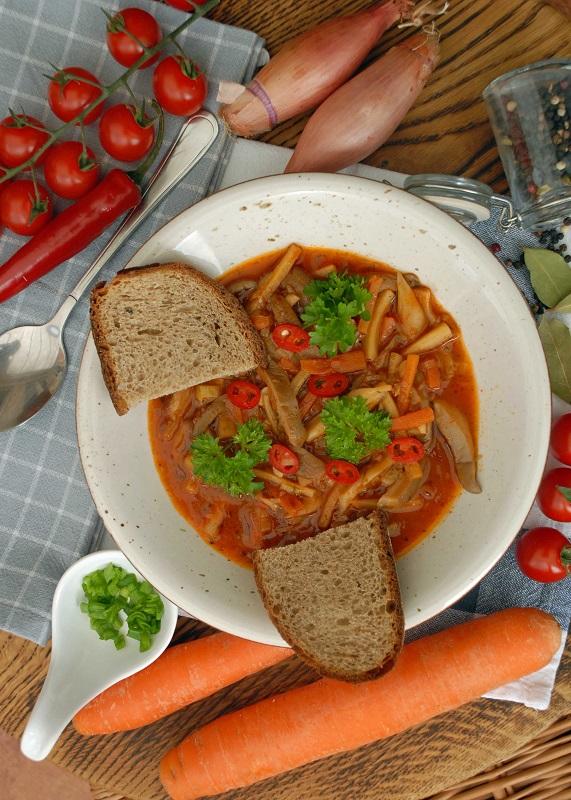 Try also:
Spinach and oyster mushrooms
Omelette with oyster mushrooms
Dumplings with oyster mushrooms