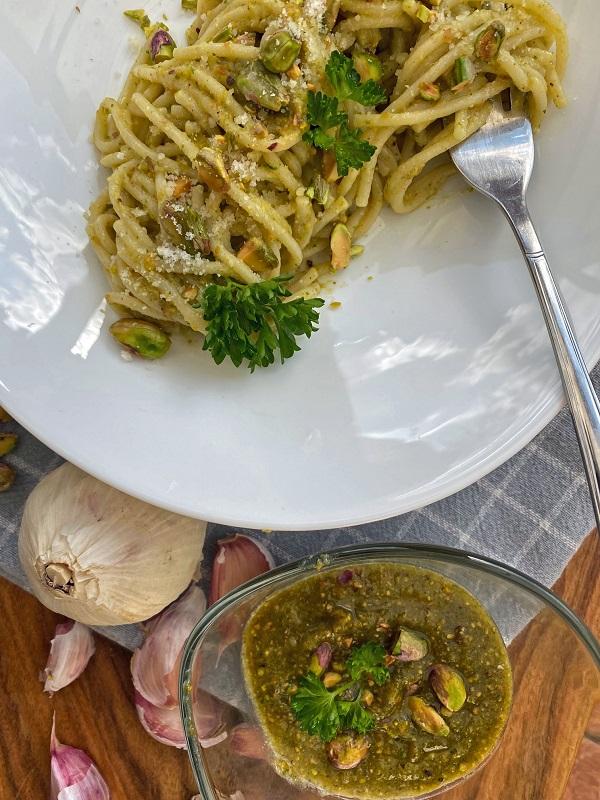 Today I would like to share with you the recipe for a dish which I made with my favourite ingredients. In my opinion pistachios are one of the tastiest nuts. I like them salty but I recently discovered unsalted ones. They have a remarkable flavour, which in salty pistachios is almost indiscernible. Spaghetti has always been my favourite dish. I can always choose a kind of sauce that will make the dish excellent. Today I offer you spaghetti with pistachio pesto – a swift, easy and yummy meal. It is one of those dishes where one serving is not enough. I recommend it!

Ingredients (for 2 people)
300g of spaghetti
100g of unsalted, peeled pistachios
100ml of olive oil
3 tablespoons of grated parmesan
basil leaves
1 clove of garlic
1 teaspoon of lemon juice
salt

Blend the pistachios (leave some for decoration), olive oil, parmesan, basil, garlic and lemon juice to the right consistency to make pesto. If the pesto is too thick, add 2-3 tablespoons of water from the spaghetti. Spice it up with salt. Boil the spaghetti al dente. Mix it with the pesto. Sprinkle with the parmesan and the rest of the pistachios and decorate with the basil leaves before serving.

Enjoy your meal!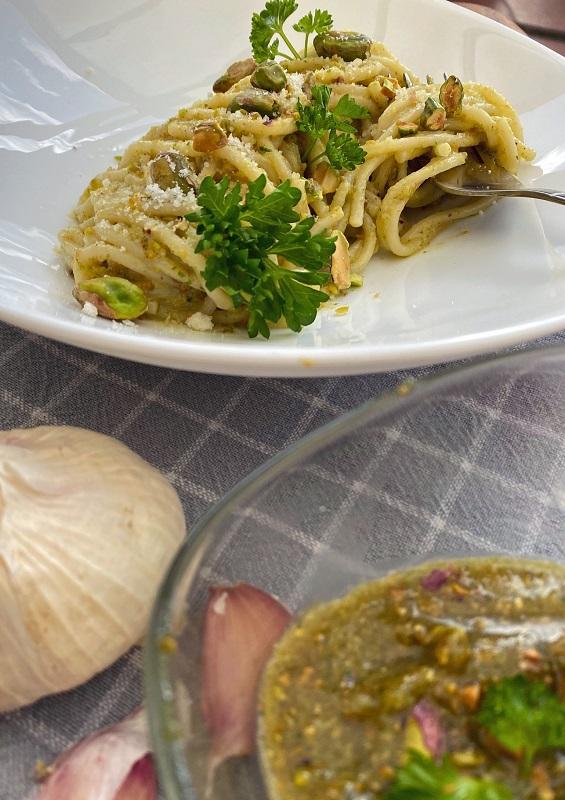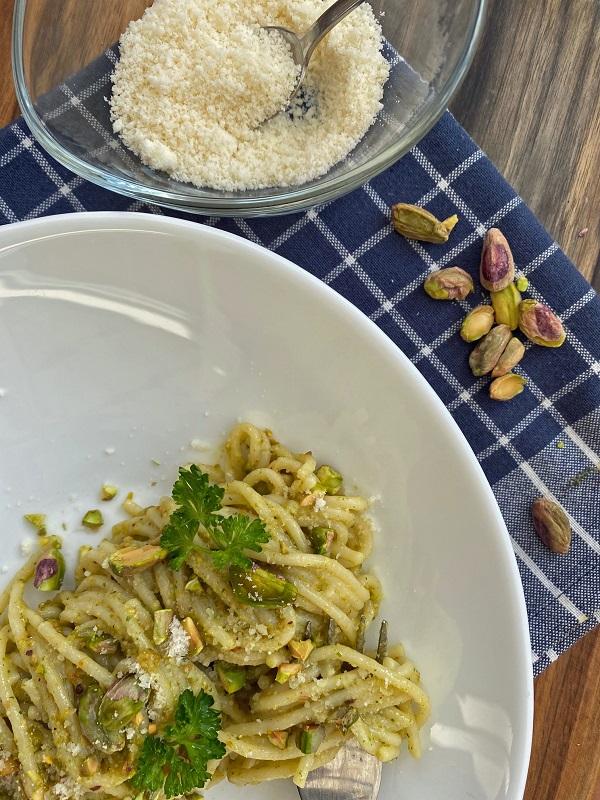 Try also
Sicilian pasta with pistachios
Post-Christmas recovery time, i.e. wholemeal pasta with spinach and mozzarella cheese
Pasta with pepper-tomato sauce