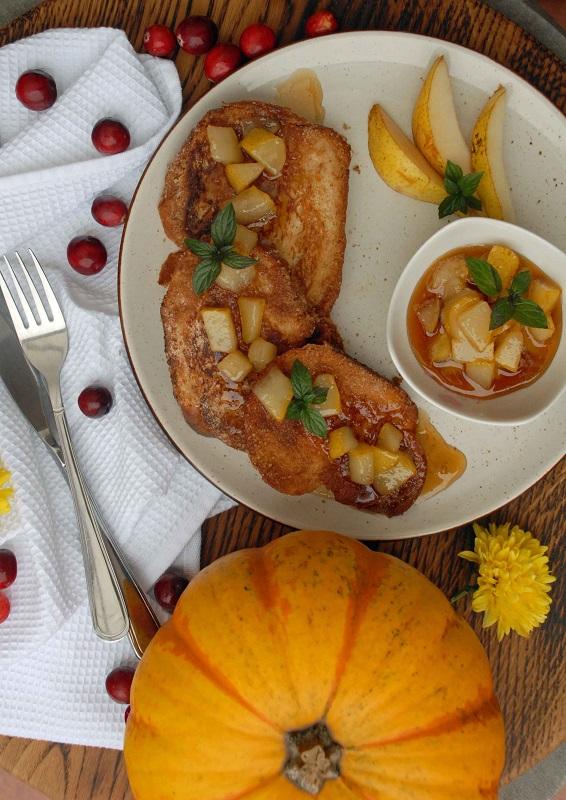 Today I would like to share with you the recipe for a nice autumn breakfast to savour. It can also be a recommendation for afternoon tea served with hot tea or fragrant, black-as-night coffee. You can make the French toast with caramelized pears in a few moments, so you have a lot of time to relish and enjoy good company.

If you want to prepare a dry version of the French toast, for example with bacon and eggs, use good quality bread for toast. If like me you want to savour it with a sweet breakfast, use challah – no other bread will taste better.

Ingredients (for 2 people)
6 slices of challah
150ml of milk
2 eggs
3 tablespoons of clarified butter
2 big hard pears
3-4 tablespoons of maple syrup
2-3 tablespoons of lemon juice
half a teaspoon of cinnamon

Wash the pears, remove the cores and cube them. Heat the maple syrup in a pan, add the pears and lemon juice and boil until the pears are glazy but still hard.
Put the eggs into a bowl and beat them. Pour the milk into a separate bowl. Melt the butter in a pan. Quickly soak the challah slices in the milk and then in the eggs and fry until they are golden.
Serve at once with the caramelized pears.

Enjoy your meal!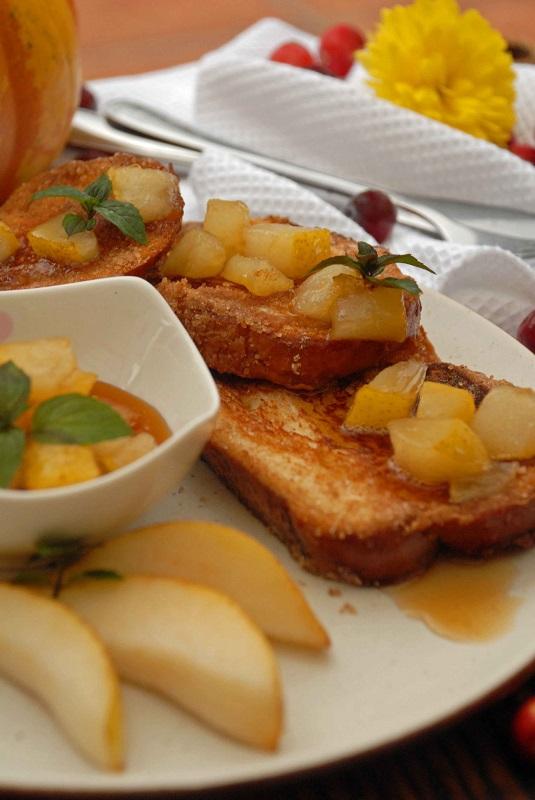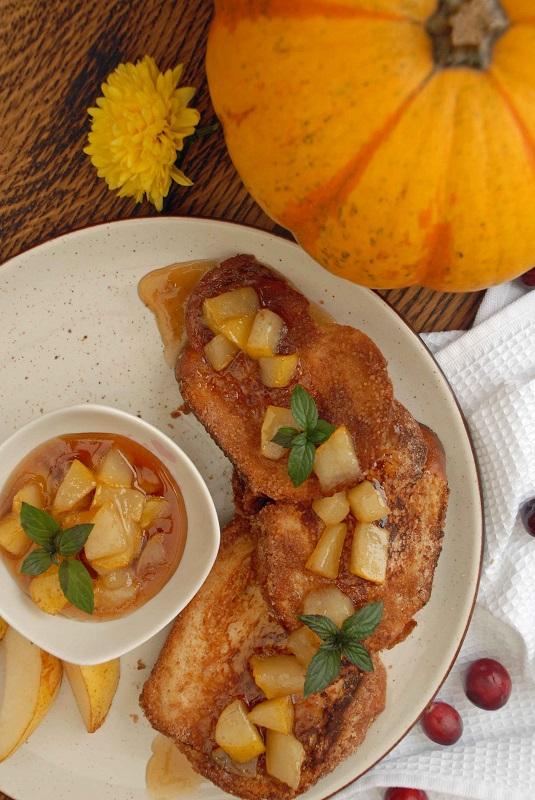 Try also:
Olive sandwiches for lunch
Croissant with cottage cheese for a holiday breakfast
Bruschetta with tomatoes and avocado