The season for asparagus spears is very short, so when they are white and green we buy them almost every time we go shopping. We can eat them in every way: cooked, grilled, in soups, in salads, with ham, with eggs, in omelettes and so on. The possibilities are almost endless. Today's French version of mimosa asparagus spears can be a starter for an elegant dinner or an easy and delicious snack during the day. This simple dish is made up of only a few ingredients: green asparagus spears, hard-boiled eggs and vinaigrette sauce. You should remember not to overdo asparagus spears. They should still be hard and crunchy, so boiling can be replaced with frying or grilling. For my asparagus spears I prepared a lightly spicy sauce with mustard and maple syrup. The dish was really amazing.

Ingredients (for 2 people)
1 bunch of asparagus spears
2 eggs
salt and pepper
sauce:
2 tablespoons of olive oil
2 tablespoons of lemon juice
1 teaspoon of chopped chili pepper
2 tablespoons of maple syrup
1 teaspoon of mustard

Mix all ingredients of the sauce and leave it for a few minutes. Hard boil the eggs, peel and dice them.
Wash the asparagus spears, cut off the hard stumps and fry or grill them to make the spears strongly green, slightly soft but still crunchy. Leave to cool down. Sprinkle the asparagus spears with the diced eggs and the sauce.

Enjoy your meal!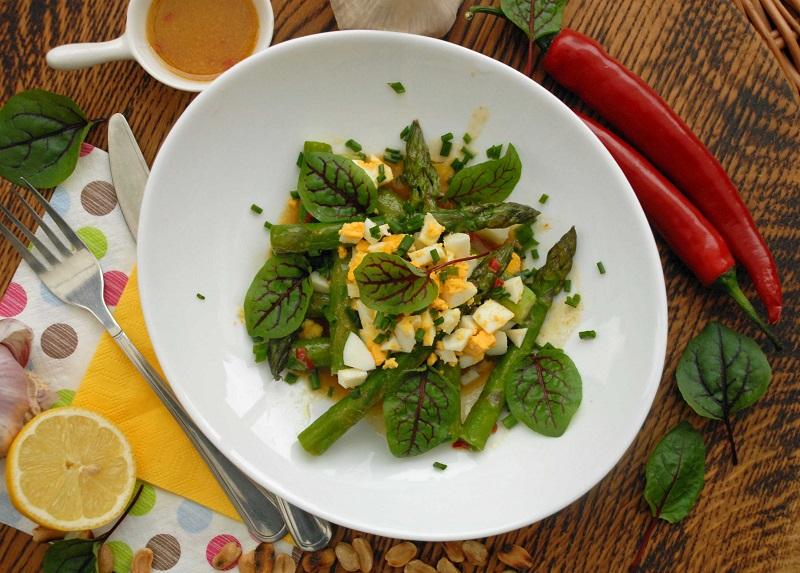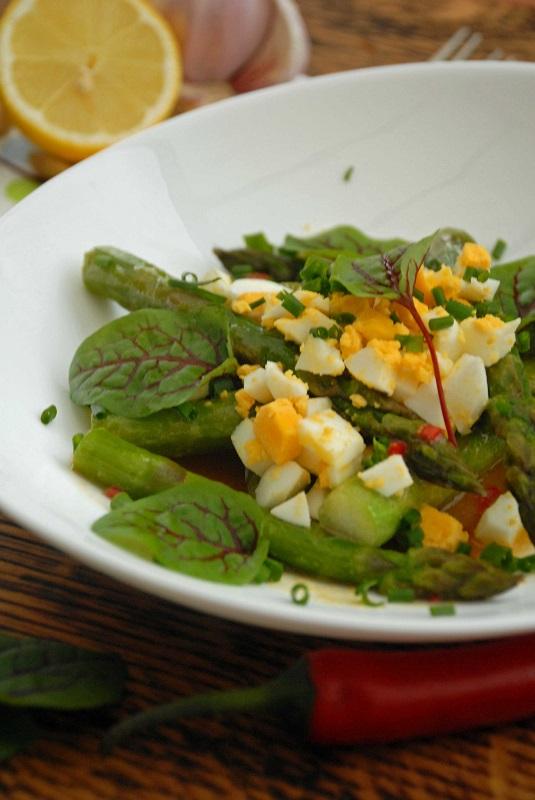 Try also:
Asparagus with Parma ham
Spring asparagus breakfast
Asparagus risotto – one serving is too little