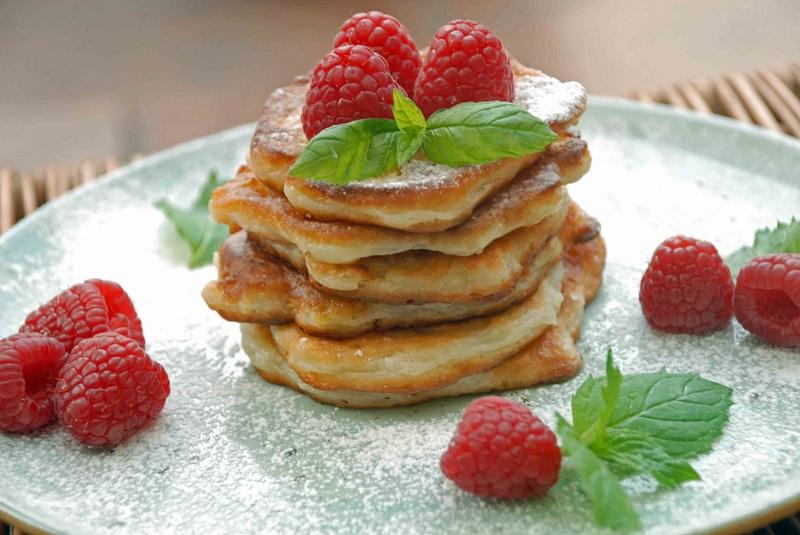 My son likes all pancakes. It doesn't matter which kind I prepare. He likes vegetable pancakes too. My son eats all these pancakes with caster sugar. I don't like sweet pancakes. I prefer Vegetable pancakes with courgette, pumpkin or carrot. I make an exception only for the pancakes which I recommend to you today.

I present to you the best of all time, gentle, smooth yoghurt pancakes with apples. I fry a huge amount of them because everybody eats them. As well as caster sugar, the natural yoghurt, cream and fresh fruit are excellent additions. We like the pancakes most of all with raspberries.

Ingredients:
350ml of natural yoghurt
6 tablespoons of flour
2 tablespoons of potato flour
1 teaspoon of vanilla essence
half a teaspoon of baking powder
2 teaspoons of caster sugar
2 apples
oil for frying

Mix the yoghurt with two kinds of flour, the caster sugar, baking powder and vanilla essence. Peel the apples, remove the core and dice them. Add the apples to the dough and mix them in. With a spoon, put the dough into the oil and fry the pancakes until they are golden. Serve sprinkled with caster sugar or yoghurt and fruit.

Enjoy your meal!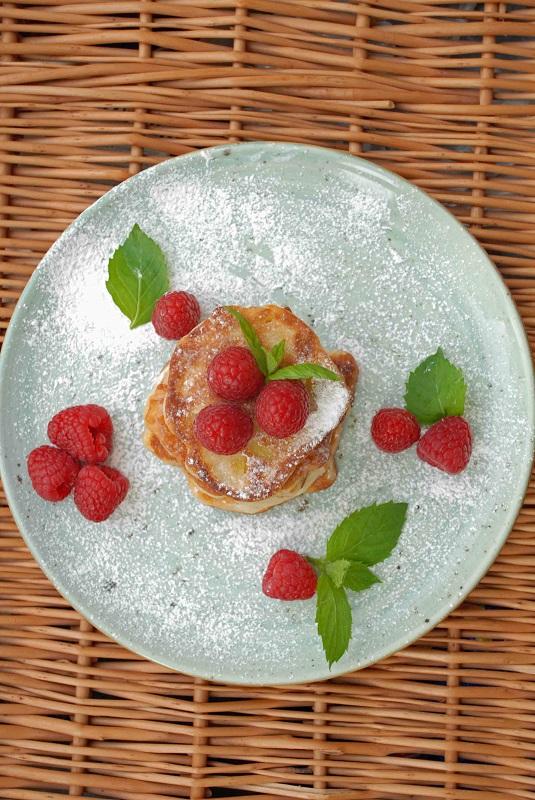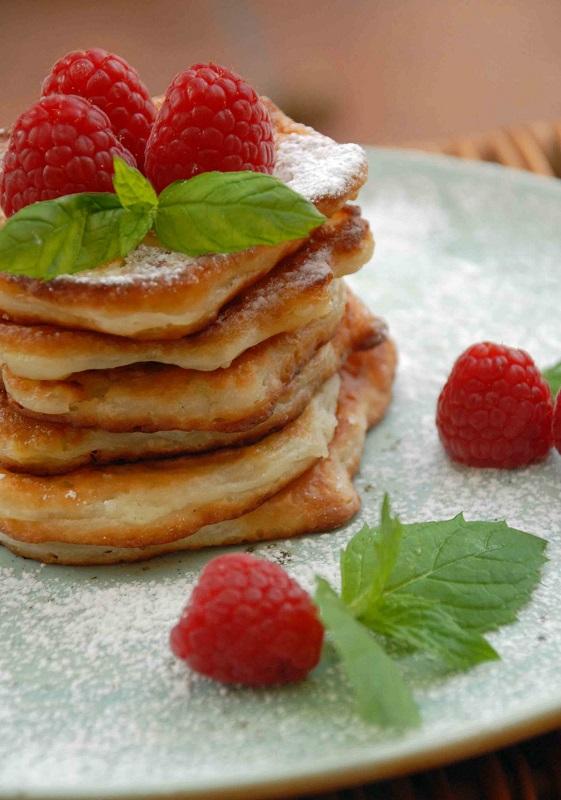 Try also:
Orange pancakes with chocolate sauce for lifting the mood
Granary pancakes with bilberry mousse
Kohlrabi-carrot pancakes