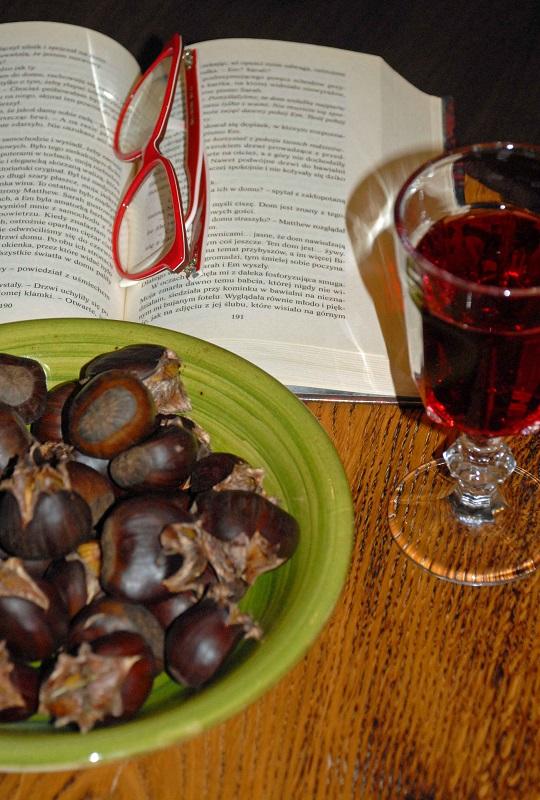 The first time I saw chestnuts was in American pre-Christmas movies in which the main characters walk down the Christmas lighted, snowy streets of a small city and eat hot roast chestnuts from a paper bag. Sometimes they take a break from skating to eat this snack (obviously wearing colourful sweaters and without helmets or guards

). During one of our autumn trips, we tried roast chestnuts and we fell in love with them.

Chestnuts are rich in starch and contain a lot of fibre and vitamin B. They are recommended for people who have coeliac syndrome and anaemia.

Apparently, you can eat fresh and new chestnuts raw. I have never eaten them raw, but for sure you may boil, roast (for 40 minutes in the oven heated up to 180C) or fry them in a pan. You have to cut crosses into them, so that they don't explode while roasting or shelling. Sometimes the Italian and French put roast chestnuts into red wine to aromatize them. I haven't done so, but I know that they are excellent with a glass of good dry red wine.

I recommend it!

Try also:
French pastry rolls with courgette and goat cheese
Homemade crisps
Something to nibble: healthy equivalent of salty snacks