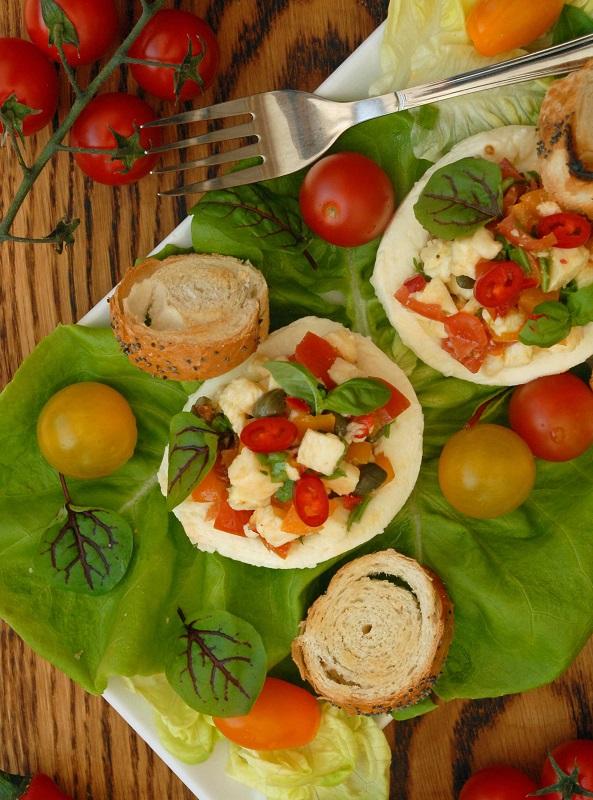 Caprese salad is probably the simplest salad I know of, which is its main advantage. However, the small amount of ingredients and easy preparation mean it is tempting to change something. I like adding something different to simple dishes, something wonderfully surprising which makes the dish completely different. In addition, sometimes you just need to change the way of serving the ingredients to get something new on the table. Most of us have probably seen caprese salad as charming canapés with cherry tomatoes. The ingredients are the same but the dish looks different, and what's more, 'salad on sticks' can be a party snack and you don't have to worry about your new clothes being decorated with tomato stains. My offer today for a new caprese salad is stuffed mozzarella cheese. As well as traditional tomatoes (for me in two colours), basil, mozzarella cheese and olive oil, I also added chilli pepper and capers to spice up the taste.

Ingredients (for 1 person)
1 mozzarella cheese ball
4-6 cherry tomatoes
a couple of basil leaves
1 tablespoon of capers
a few slices of chili pepper
1 tablespoon of olive oil
salt and pepper

Cut the mozzarella cheese into halves and core them. Dice the middle of the mozzarella cheese. Add the cubed cherry tomatoes, diced chili pepper, basil leaves and capers. Add the olive oil and salt and pepper and mix them in gently. Put the stuffing into the mozzarella. Decorate with some basil leaves.

Enjoy your meal!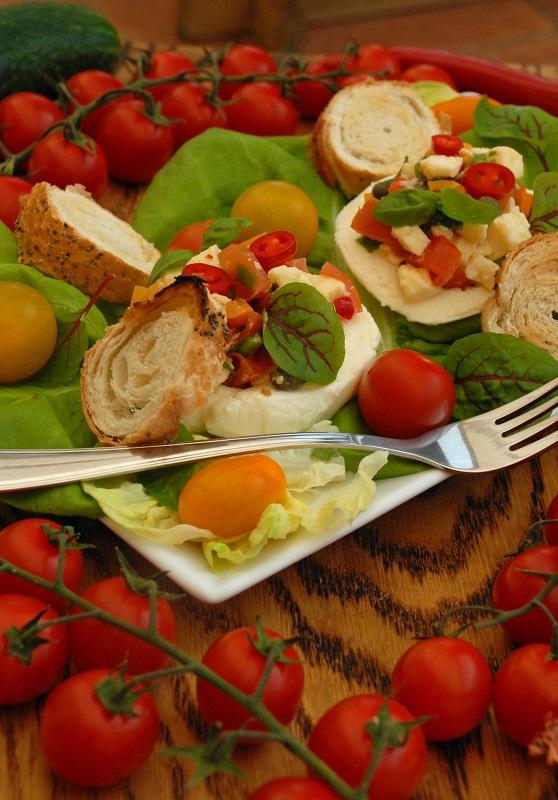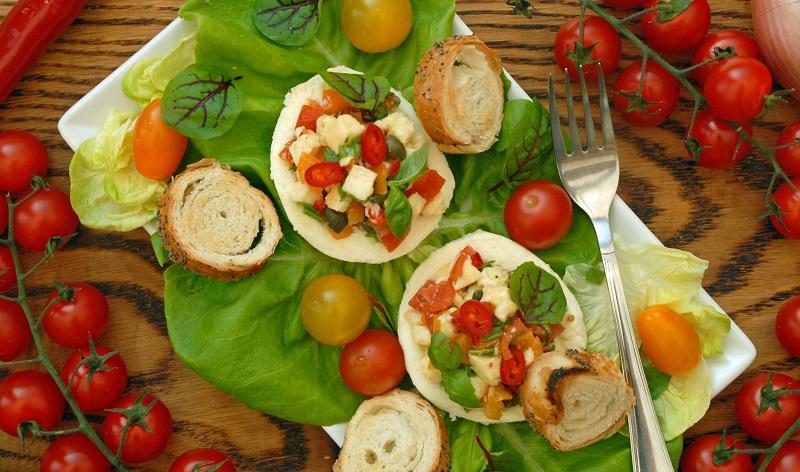 Try also:
A new approach to Greek salad
Colourful light snack
Spinach and strawberries