Until recently I have eaten cauliflower in pancakes, as a side dish or in soup. Today, for the first and definitely not the last time I prepared a quick lunch dish with roast cauliflower.

This dish is exactly what I like best: it is quick, easy to prepare and it doesn't have any sophisticated ingredients. You need only rub a cauliflower with seasoning, roast it, sprinkle it with parsley and after 40 minutes you have a delicious, filling dish. The added chickpeas make this an ideal dish for vegetarians.

The recipe for this dish comes from http://www.jadlonomia.com.

Ingredients:
1/2 cauliflower
1 tin of chickpeas
a couple of cherry tomatoes
chopped parsley
sauce:
2 – 3 tablespoons of oil
1 teaspoon of soya sauce
1/2 teaspoon of powdered sweet paprika
1/3 teaspoon of powdered coriander seeds
1 teaspoon of maple syrup
1 teaspoon of Worcestershire sauce
salt and pepper

Heat the oven up to 200C. Cover a baking sheet with some baking paper.
Mix all the ingredients of the sauce together. Wash the cauliflower and break it into smaller pieces. Put the cauliflower and chickpeas into a bowl, add the sauce and mix it in. Put the mixture onto the baking paper and bake for 30 minutes until the cauliflower is soft and the chickpeas are crunchy. Add the cherry tomatoes 10 minutes before the end of baking.
Arrange the vegetables on a plate and sprinkle with chopped parsley.

Enjoy your meal!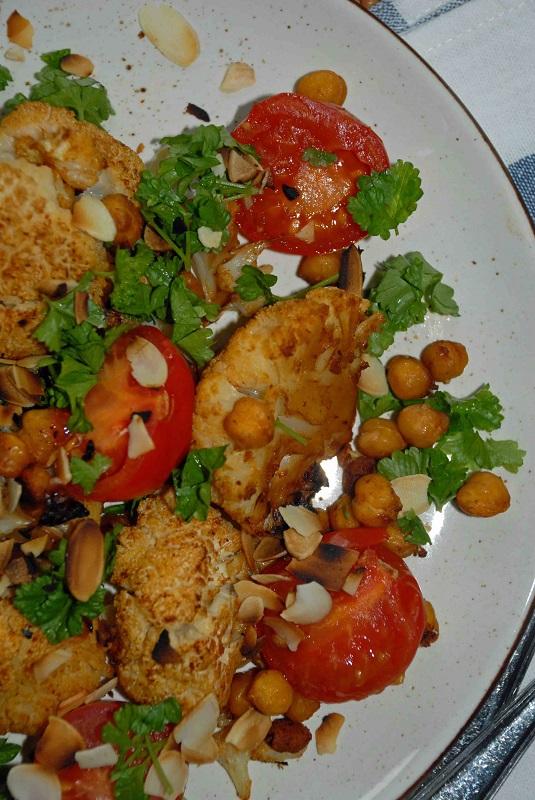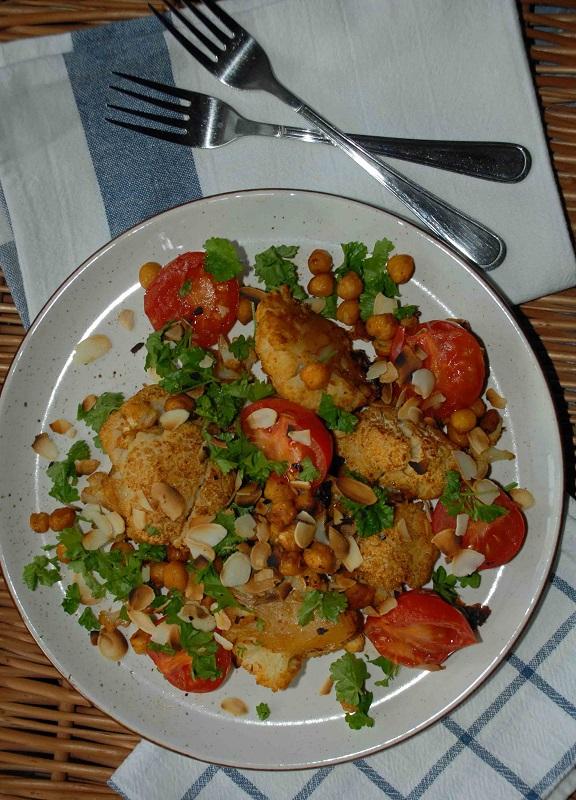 Try also:
Easy Simple salad with roast carrots
Baked radishes – an unusually yummy snack
Salad for a picnic