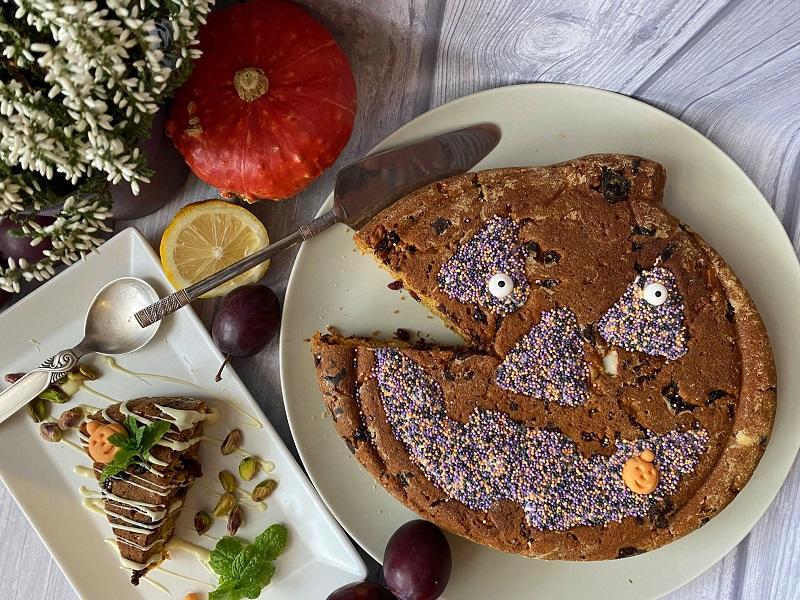 Holidays like Halloween or Valentine's Day need not exist for me. But because we try to celebrate family moments, these days are an occasion for us to spend time together and to eat something delicious. On Halloween we eat scary snacks and on Valentine's Day something pink, red and with hearts 

But every day can be an occasion for cooking and eating something delicious. I associate Halloween and fall with pumpkins, so today I prepared a recipe for a quick and delicious pumpkin cake with a lot of deliciousness inside. The cake is scary for one reason (apart from decoration). It is really hard to resist taking another piece.

Ingredients:
270g of pumpkin purée
250g of flour
50g of brown sugar
125ml of oil
60ml of milk
2 tablespoons of cider vinegar
1 teaspoon of baking powder
1 teaspoon of vanilla essence
½ teaspoon of baking soda
2 teaspoons of gingerbread spice
100g of chopped dark chocolate
75g of chopped nuts
100g of dried cranberries or raisins
a pinch of salt
Wash the pumpkin, cut it into smaller pieces and bake in the oven (45 min 180C). Cool down and peel the pumpkin. Put the pumpkin, sugar, oil, milk, cider vinegar and vanilla essence into a bowl and blend them to make a smooth mixture. Mix the flour, baking powder, baking soda, salt and gingerbread spice in a separate bowl. Add the dry ingredients to the pumpkin mixture and mix them in. Add the nuts, chocolate, cranberries and mix them in again. Bake for 45 minutes in the oven heated to 180C.

Enjoy your meal!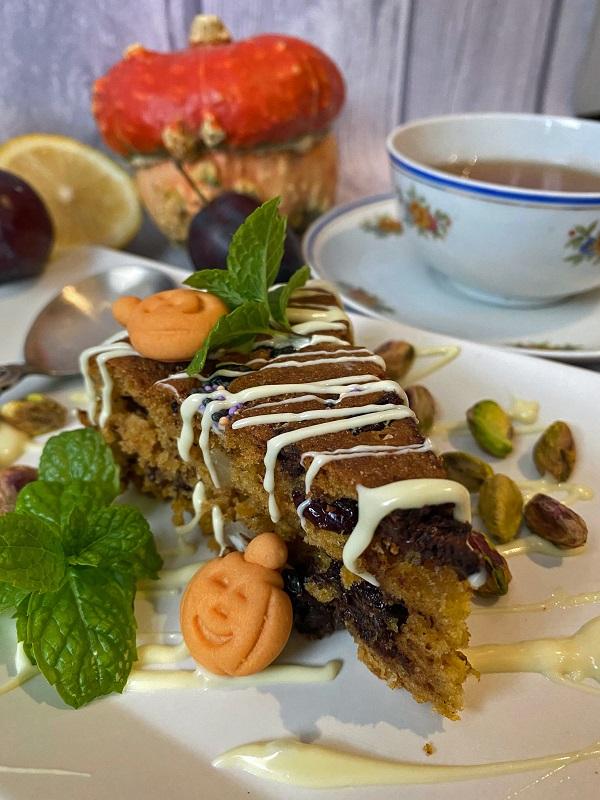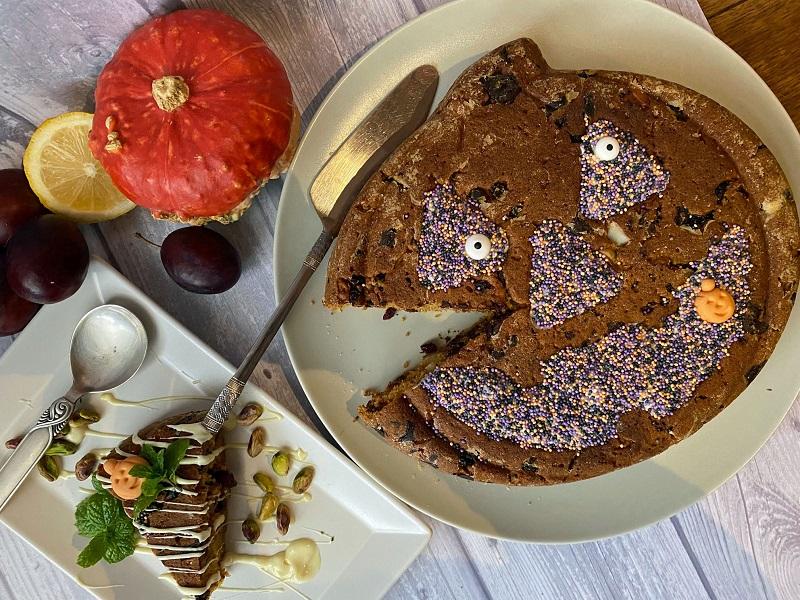 Try also:
Halloween cookies – gruesome witch's fingers
Terrifying almond cookies for Halloween
Pumpkin risotto with almonds