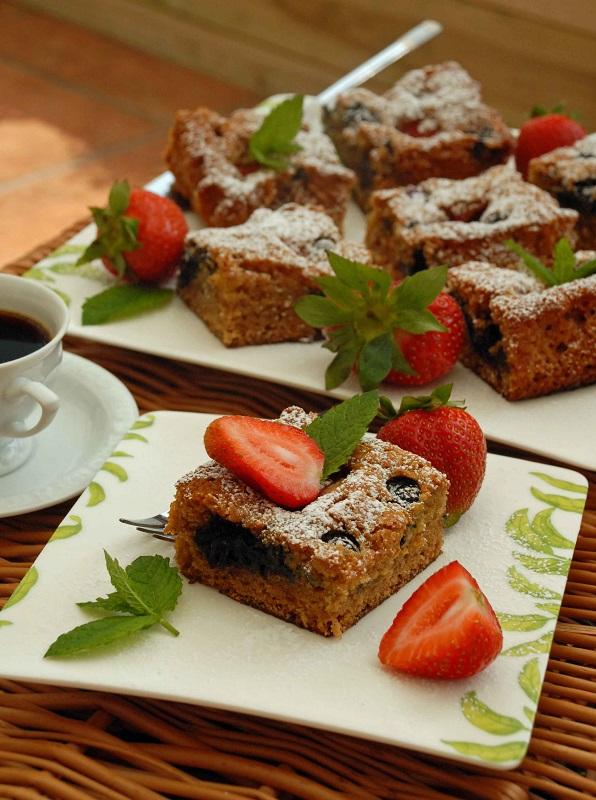 I like cream cakes. They are uncomplicated and swift. Maybe they aren't as glamourous as a birthday cake, but sometimes we need something ordinary, in the best sense of the word, and simply yummy.

You can use all kinds of fruit for these cakes. They make the cake moist, fluffy inside and crunchy on the top. This time I added blueberries and strawberries. It can also be a great way to use up slightly overripe fruit that we don't want to throw away. They go really well in this cake.

Ingredients (20-cm cake tin):
320g of flour
1 teaspoon of baking powder
half a teaspoon of baking soda
120g of sugar
1250 ml of oil
300ml of milk
1 teaspoon of vanilla essence
3 tablespoons of lemon peel
16 small strawberries
2 fistfuls of blueberries
caster sugar

Heat the oven to 180C. Cover a cake tin with some baking paper.
Mix together the dry ingredients in a bowl: the flour, baking powder, baking soda and sugar.
Mix up the oil, milk, vanilla essence and lemon peel in a second bowl. Add the wet ingredients to the dry and mix them in. Put the dough into the cake tin. Arrange the fruit on top. Bake for 45 minutes. Sprinkle with the caster sugar before serving.

Enjoy your meal!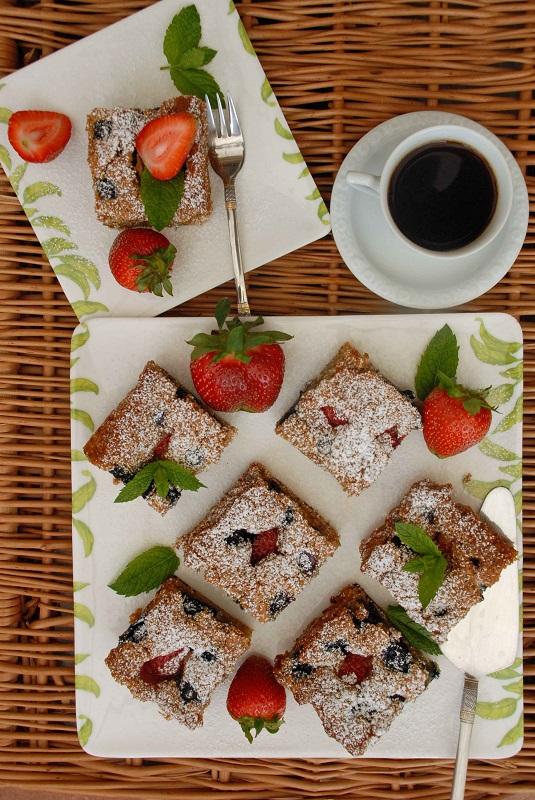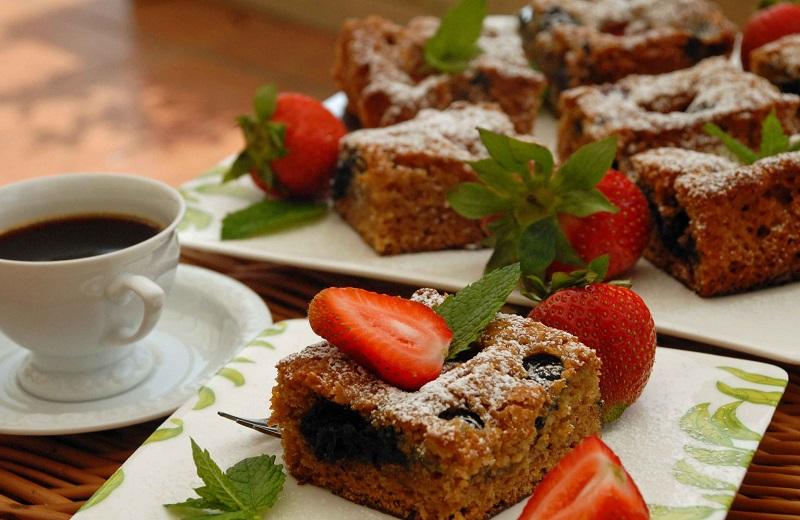 Try also:
The perfect brownie
Cranberry-apple cake
Small chocolate-raspberry cake