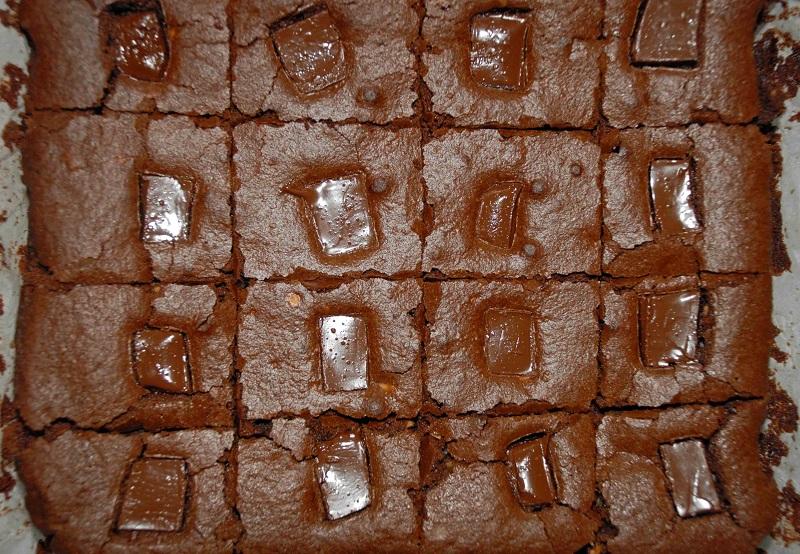 Could somebody who loves chocolate not like brownies? I think it isn't possible. The first recipes for brownies appeared at the beginning of the twentieth century. These very chocolatey American cakes, sometimes with nuts, are here to stay in Polish kitchens. My children love them. The best is hot and oven-fresh with ice cream. I don't blame them. I like them too.

The perfect brownie should be mega-chocolatey, sweet, have a crunchy piecrust and a moist heart. My recent brownie was just like that. I made it by following the recipe from http://www.jadlonomia.com.

Ingredients (20×20 cake tin)
200g of dark chocolate
180-200ml of coconut oil
2 espressos
aquafaba from one tin of chickpeas
125g of brown sugar
1 teaspoon of vanilla essence
150g of flour
a pinch of salt
half a teaspoon of baking powder
a fistful of cashew nuts
8 pieces of dark chocolate

Heat the oven up to 180C. Cover a baking tin with some baking paper.
Put the chocolate, coconut oil and espresso in a pan and heat until the ingredients are mixed. Whisk the aquafaba with the sugar and vanilla essence in a tall dish. Add the melted chocolate to the aquafaba and whisk for a while. Add the flour, salt and baking powder. Mix them in. Add the chopped nuts and mix again. Put the dough into the baking tin and smooth it. Put the eight pieces of chocolate on top of the dough. Bake for 20-25 minutes.

Enjoy your meal!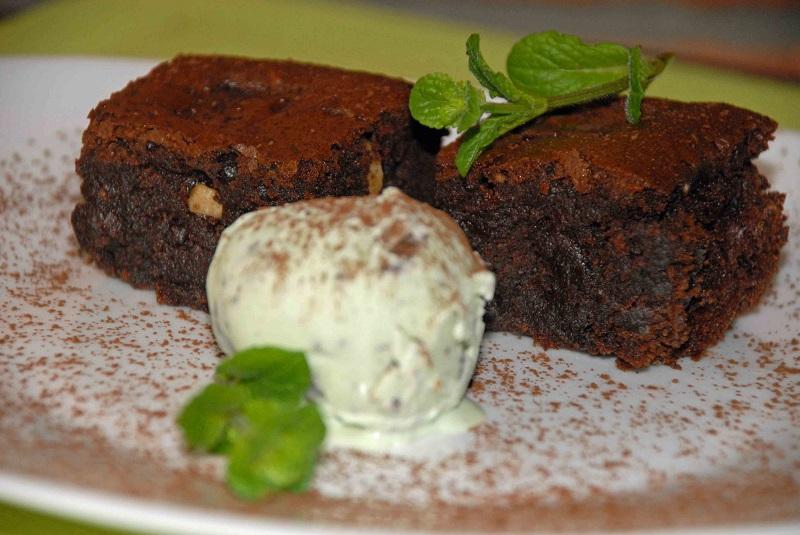 Try also
Perfect banana cake
Very chocolaty brownie with chickpeas
Green brownie