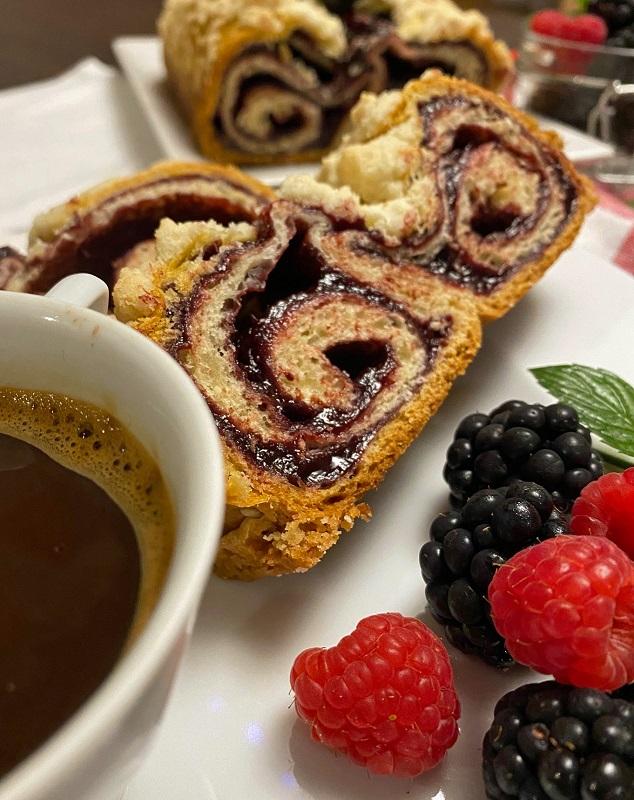 November is the most depressing month of the year for me. The gloomy autumn days, no leaves on the trees and early dusk don't really inspire optimism. Although in December the weather is often the same, the fact that Christmas is coming definitely makes this time happier. Therefore, I offer you today a dessert that will make your day warmer, happier and tastier. Frozen black currants go really well with yeast cake. If you have these treasures in your kitchen, you should make thick, sweet-sour mousse or jam and add it to your cake. This fragrant cake will go great with tea on a dark November afternoon.

Ingredients
dough
250g of flour
7g of dry yeast
1 egg
75g of sugar
125ml of milk
40g of butter
a pinch of salt
filling
500g of black currants
100g of sugar
3-4 tablespoons of water
crumble topping
50g of flour
25g of caster sugar
25g of cool butter

Make the crumble topping. Mix the flour and caster sugar in a bowl. Add the cool butter and knead the mixture.
Wash the currants and remove the shanks. Put the fruit, sugar and water into a pan and boil until you have made a thick mousse. Leave to cool down.
Mix together the flour and dry yeast. Add the rest of the ingredients (except the butter) and knead the dough until it doesn't stick to your hand. Then add the melted butter (leave 2 tablespoons of the butter for later) and knead it again. The dough should be soft and flexible. Put the dough into a bowl sprinkled with flour and cover with a clean cloth and leave in a warm place for an hour and a half.
Heat the oven up to 180C. Cover a baking sheet with some baking paper.
Knead the dough again. Roll out the dough. Spread the jam on the dough and roll it. Seal the bottom of the dough. Sprinkle with the crumble topping. Bake for 30 minutes.

Enjoy your meal!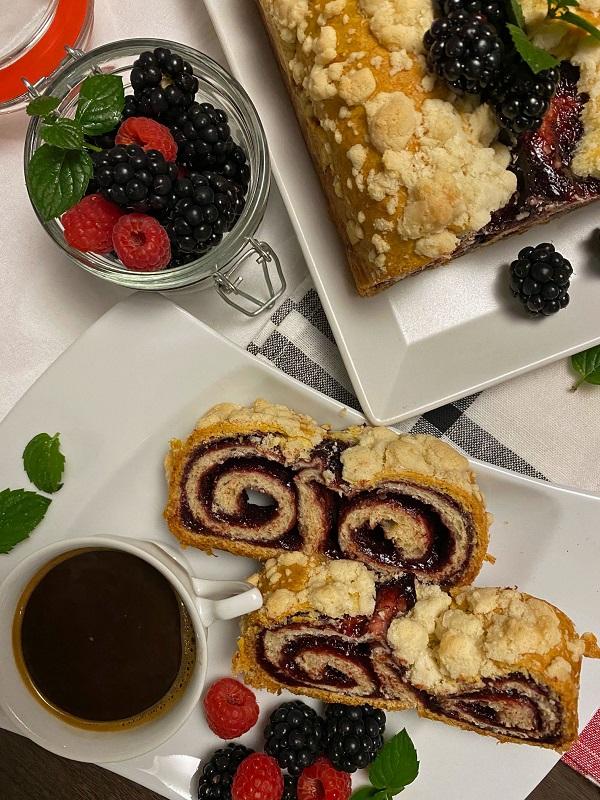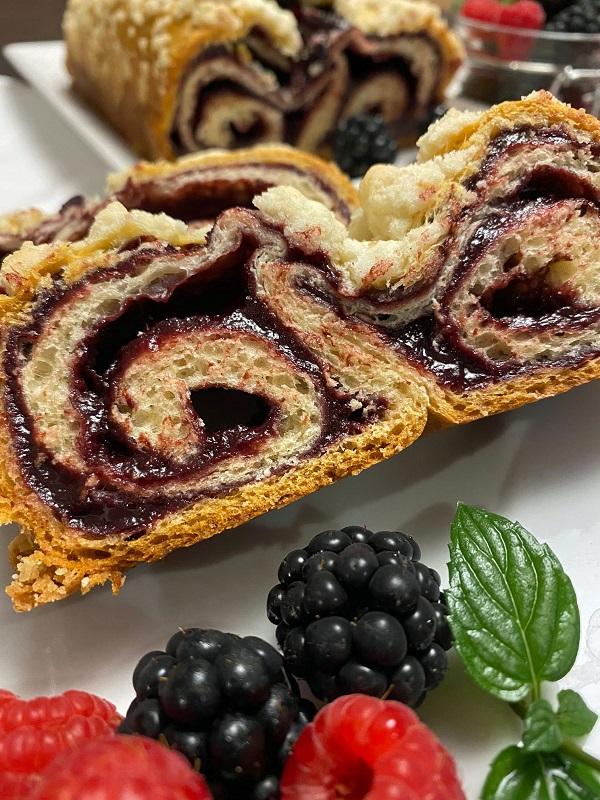 Try also:
My tartini tart with pears
Coconut cake with currants
Buns with blackberries