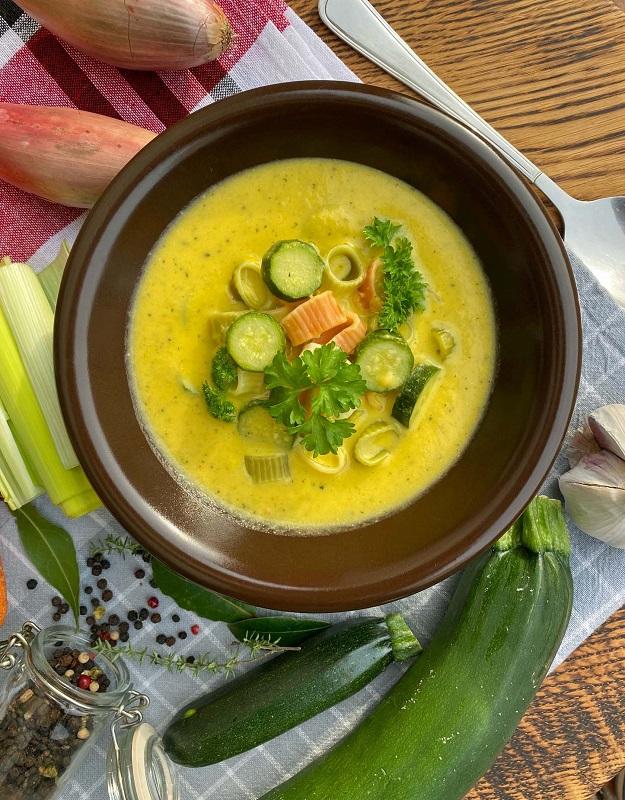 In my home only my dog likes kohlrabi more than me. But he is an awful partner for eating. He is like a black hole. He eats everything up and asks for more. So if we eat kohlrabi, he eats his vegetable and I eat mine, and for a moment all you can hear is a satisfied crunch. Today I would like to share with you the recipe for yummy creamy soup with kohlrabi, which I serve with colourful pasta. This soup was excellent. Because of the spices I didn't share it with my dog, so he was seething with resentment. 


Ingredients:
2 big kohlrabies
1 courgette
1 onion
2 cloves of garlic
1 tablespoon of butter
750ml of bouillon
2 big tablespoons of creamy cheese
salt and pepper

Peel the kohlrabies and grate them. Slice the courgette. Dice the garlic and onion. Melt the butter in a pan. Lightly fry the onion and garlic (don't brown them). Add the kohlrabies and courgette and fry for a while. Don't brown the vegetables either. Pour the bouillon in and boil until the vegetables are soft. Turn off the heat. Add the creamy cheese, spice it up with salt and pepper and blend the soup. Serve with rice or pasta.

Enjoy your meal!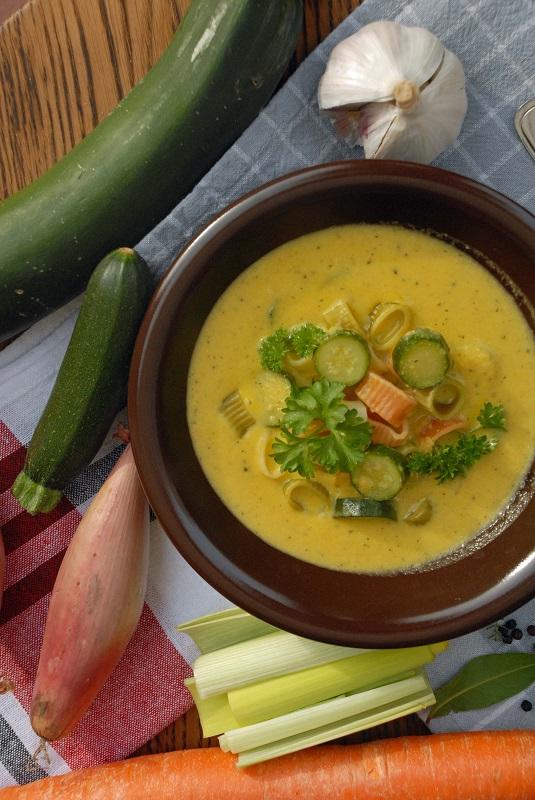 Try also:
Coconut beetroot soup with peppermint
Cold soup with avocado and lettuce
Courgette soup with chanterelles