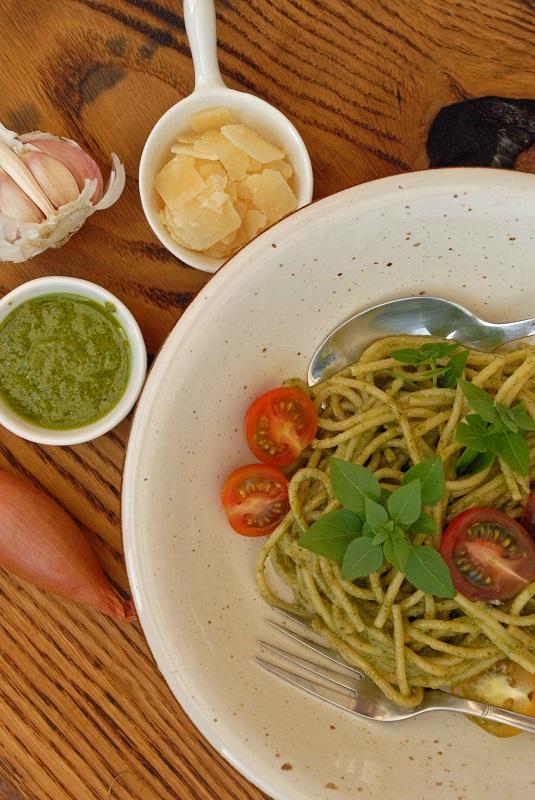 Pesto is a green sauce made with basil, nettle, parsley, kale or rocket. We like pesto with basil the most (pesto alla genovese) or with dried tomatoes (pesto alla siciliana). Whatever the ingredients, the best pesto is homemade pesto made with fresh, good quality ingredients. If until now you have used ready pesto from a jar, I encourage to prepare your own pesto at home. It definitely has a better taste, you can add your own spices, and you always know what you have put into it.

Pasta with pesto is an excellent idea for dinner on a hot day when we don't want to spend a long time in the kitchen. One of the ingredients of pasta is pine nuts. We can buy them in Poland, but the price makes the blood run swiftly. You can replace them with sunflower seeds, cashew nuts or walnuts. However, if you get the chance to use pine nuts, you should try them and decide which pesto is best for you.

Ingredients:
1 pot of basil
50ml of olive oil
a fistful of pine nuts
50g of parmesan
1 clove of garlic
salt

Roast the pine nuts in a dry pan. Blend all the ingredients of the pesto. Boil the pasta al dente, drain it and mix in with the pesto. Serve at once with some parmesan.

Enjoy your meal!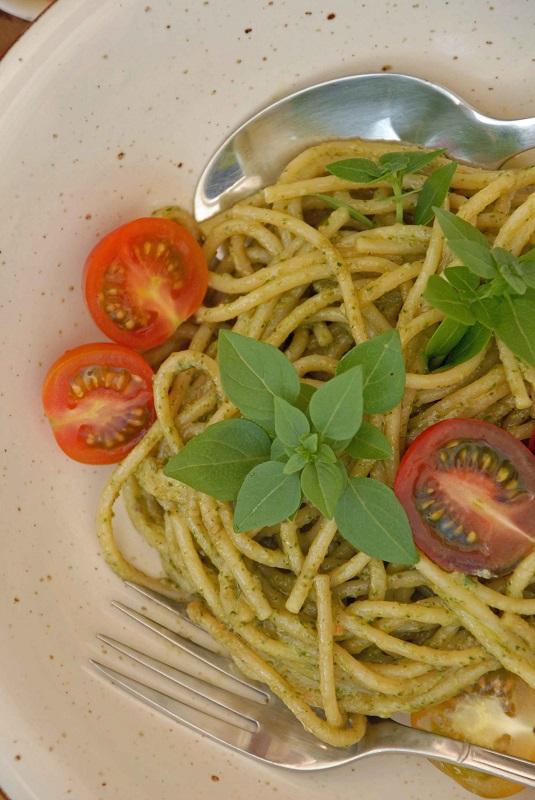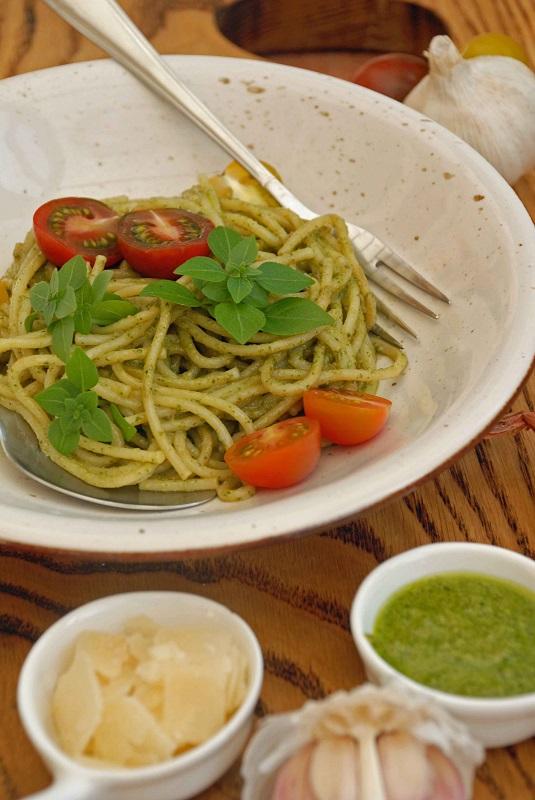 Try also:
My spaghetti alla carbonara
My spaghetti Bolognese
Sicilian pasta with pistachios