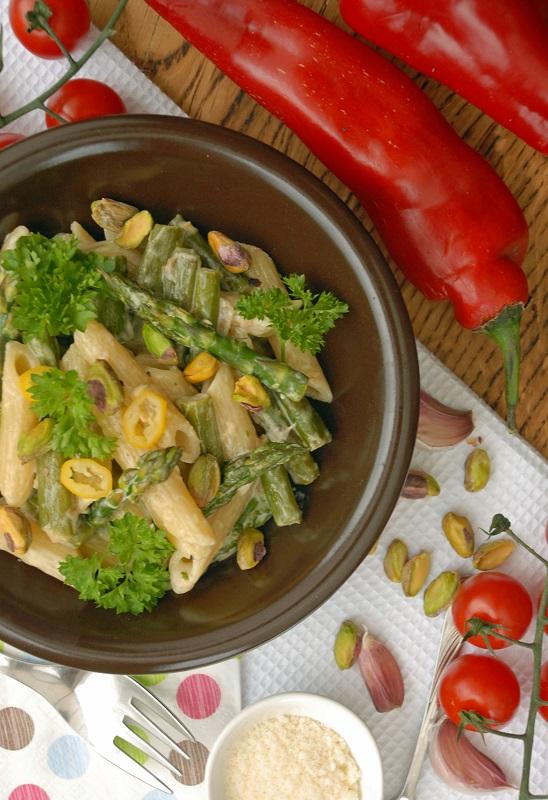 It is asparagus season, so we eat it very often. Soups, salads, lunch and snacks – I think the only thing I haven't served asparagus with is cherry jam

, because I have already done asparagus with fruit. Today I have a very quick and easy, but very delicious, lunch with asparagus in the main role. I added gorgonzola cheese sauce to pasta and unsalted pistachios. The dish looks delicious. What a shame the asparagus season is so short.

Ingredients (for 2 people)
150g of penne
1 bunch of asparagus spears
150g of 30% sweet cream
100g of gorgonzola
1 clove of garlic
half a teaspoon of butter
a fistful of pistachios
pepper

Boil the penne al dente in salty water. Heat the butter in a pan and lightly fry the crushed garlic. Add the cream and crushed gorgonzola. Boil on a low heat until the gorgonzola has melted and you have a smooth sauce. Peel the asparagus pieces and boil them in the salty water to make them crunchy. Cut them into smaller pieces. Add the penne and the asparagus spears to the sauce. Mix them in. Add the pistachios and spice it up with some pepper before serving.

Enjoy your meal!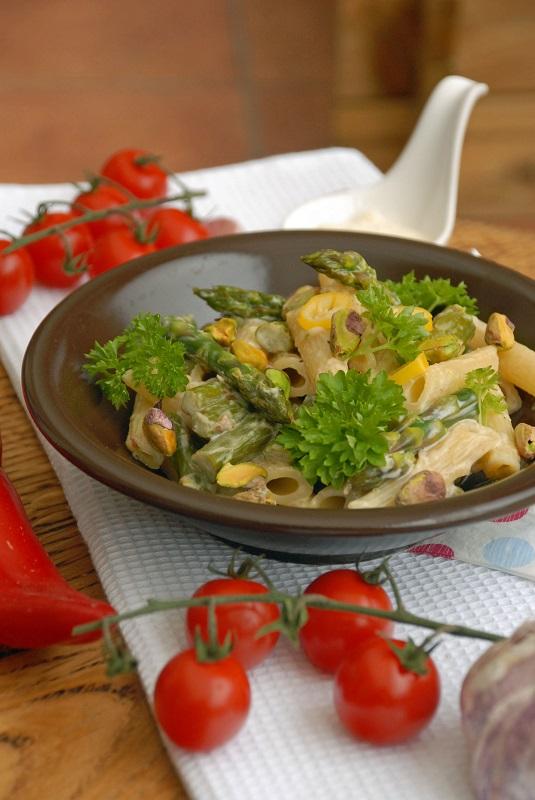 Try also:
Sicilian pasta with pistachios
Spring on a plate with asparagus spears in lemon sauce
Kaszotto with the asparagus spears and dried tomatoes