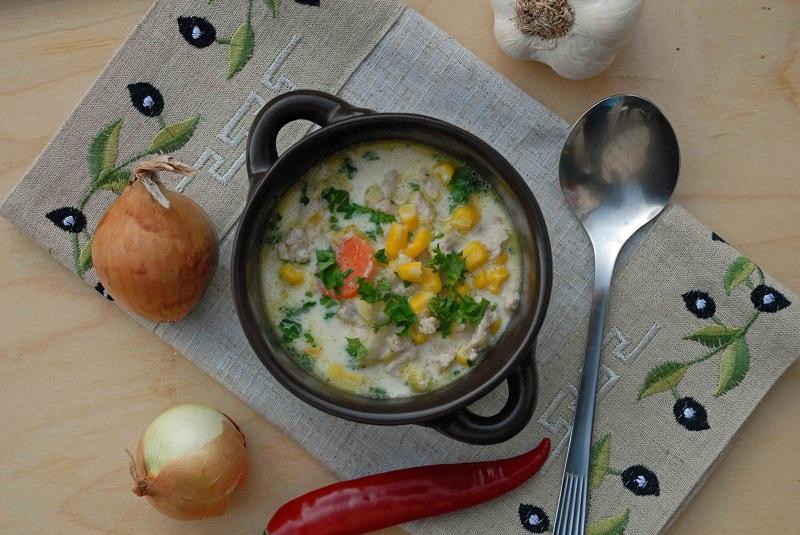 Though we would rather eat light dishes in the spring and summer, sometimes we need to eat something serious. It's best if we don't need to spend half the day in the kitchen and the result on the plate is excellent.

Today I would like to share with you the recipe for a not too complicated, swift and very yummy dish – leek soup with mincemeat. My children were suspicious until they tried it. Then they asked for a second helping.

The recipe comes from the book "Ekspresowe potrawy rodzinne" ("Swift family dishes").

Ingredients:
2 leeks
500g of mincemeat
1l of vegetable stock
1 tin of sweetcorn
1 small onion
200ml of sweet cream
1 bay leaf
2 allspices
2 tablespoons of oil
salt and pepper
half a bunch of parsley

Chop the parsley. Peel the onion and dice it. Wash the leeks and slice them. Heat the oil in a pan and fry the onion in it. Add the leeks and fry for 3-5 minutes (don't brown the vegetables). Add the mincemeat and fry for a while. Pour in the vegetable stock, add the bay leaf and allspices. Boil for 15 minutes. Add the sweetcorn and boil for 10 minutes. Add the sweet cream, half a chopped parsley and spice up the soup with salt and pepper. Bring to a boil. Serve with the rest of the parsley.

Enjoy your meal!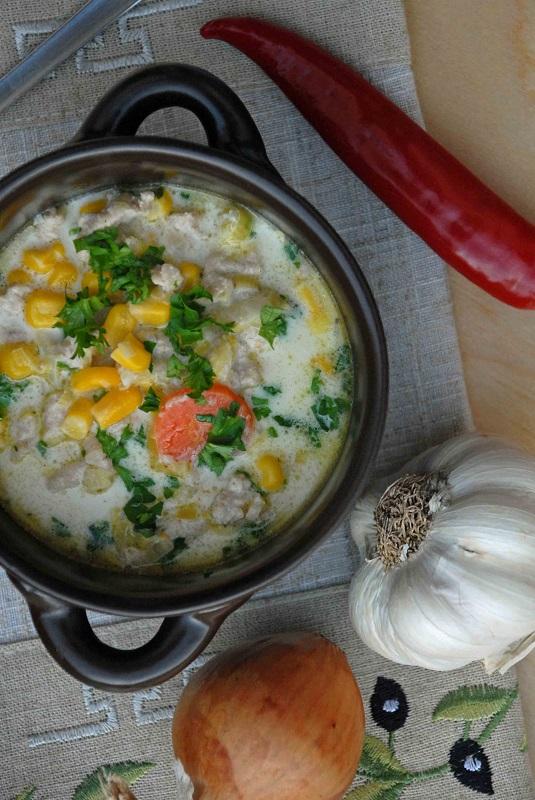 Try also:
Stuffed cabbage soup – yummy one-pot soup.
Bilberry soup
Courgette soup with chanterelles