A few years ago in a restaurant in Warsaw that serves fusion food we ate black pudding with raspberries. At the time the combination was very uncommon, but amazingly delicious. This unlikely combination enriched the traditional food and more innovative recipes were added to the culinary cannon. A few weeks later I recreated this flavour in my kitchen, and now black pudding is always on our menu. My children recently enjoyed it. My daughter, who treats this blog as a handheld cookery book, asked me to write down the recipe. Maybe you will also use it?

Ingredients (for 2 people)
300g of black pudding
1 big onion
½ a clove of garlic
1/2 teaspoon of chopped chili pepper
150g of raspberries
1 twig of rosemary
2 tablespoons of maple syrup
1 teaspoon of lemon juice
1 teaspoon of butter
1 tablespoon of oil
salt and pepper

Wash the raspberries. Save some nice bits of fruit for later. Put the rest with the rosemary, maple syrup, lemon juice and chopped chili pepper into a pan. Boil until the raspberries are soft and the sauce is thick. Sieve it if you don't like stones in the fruit mousse.
Slice the onion and chop the garlic. Fry them in the butter. Slice the black pudding and fry it in the oil. Add half of the onion to the black pudding and mix it in. Spice it up with salt and pepper if necessary. Arrange the black pudding on a plate. Decorate with the raspberry mousse, the rest of the fried onion and fresh raspberries. Serve with bread.

Enjoy your meal!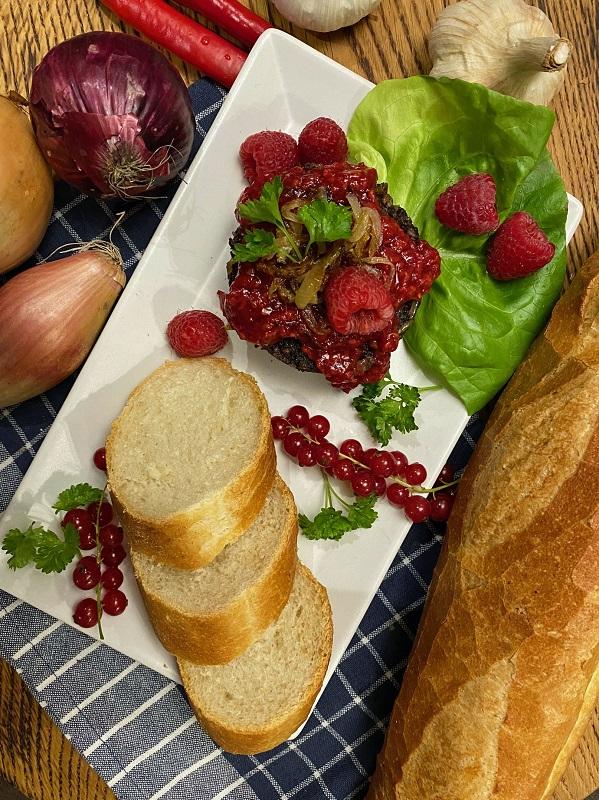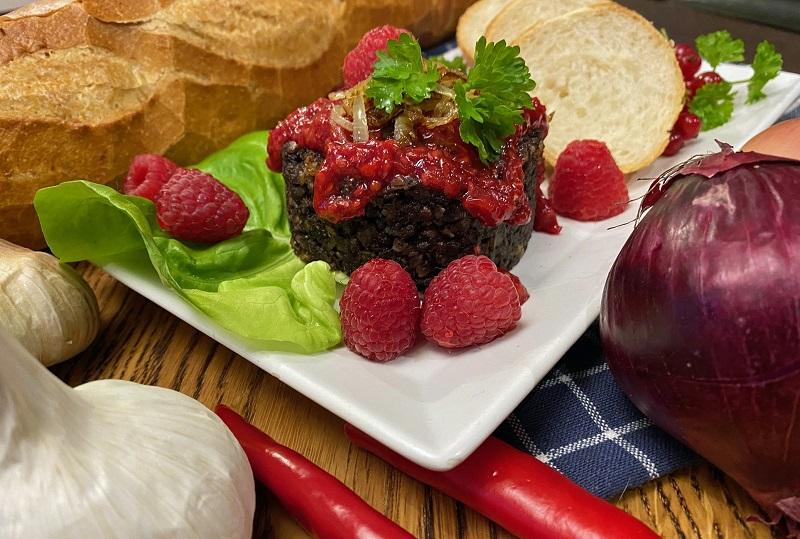 Try also:
Yummy and light snack - steak tartare with salmon
Guacamole with quinoa
Bruschetta with peppermint pesto