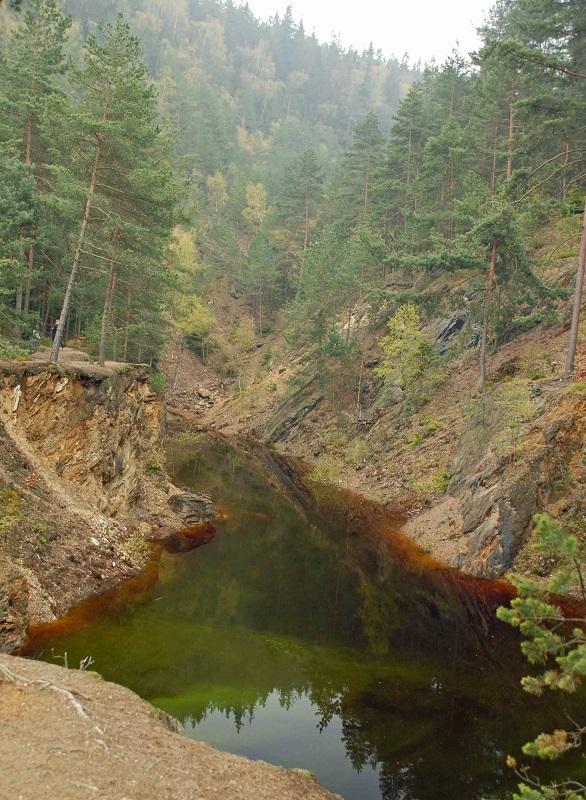 Lower Silesia is a completely new area for us. This year we went there for the first time and now we know that it wasn't the last time. We were there for a week with our children who need changes and attractions all the time. We decided to do something new every day. However, if we had been there without the children, we would probably have done different things. For starters, we went on hikes to the Szklarka and Kamieńczyk Waterfalls, Jurassic Park in Szklarska Poręba, a crystal glass factory called Julia, and Chojnik Castle. For me, the best thing was an attraction which, to my astonishment, cannot be found in every Tourist Guide: The Colourful Lakes, lately recognized by National Geographic Traveller as one of the new seven wonders of Poland.

Any careful visitor to the Szczecin and Wolin Island area has had a chance to see the Emerald and Turquoise Lakes. In my opinion however, their actual colours have been at odds with their names for some time, and the leaves which lie on the bed have caused the azure to be less and less visible. There is no such doubt when it comes to The Colourful Lakes. Their colours really significantly differ from typical, clear tarns, although I think that everybody can see different colours from those indicated by the names.

The Lakes are situated in Rudawski Landscape Park near Wieściszowice village. Four of them lie on the slope of Wielka Kopa. Back in the XVIII century a pyrite mine was situated here. In the XX century the extraction of this mineral ended and once again mother nature came into power in this place. The mine excavations were filled with water, creating picturesque lakes where the colour comes from the chemical structure of their walls and beds.
more

»