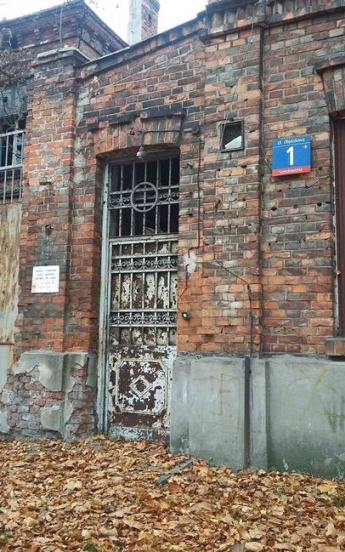 Even though I have lived in Warsaw since the day I was born, Praga has always been for me just a working district. For walks and sightseeing I preferred not to go there. Lately, by chance, I discovered that this was a big mistake. A few days ago I went walking along the unique streets of the Szmulki District. This disreputable part of Praga turned out to be a treasure. I found there remote and recent history, relics and some elements of modern architecture.
The name "Szmulowizna" comes from the owner of the local grounds Szmul (Samuel) Jakubowicz Sonnenberg, alias Zbytkower – a Jewish merchant, banker and protégé of the Polish king Stanisław August Poniatowski. This rich Warsaw Jew made big money from deliveries for the Russian army. In the beginning Zbytkower's farm name was Bojnówek, but later on, together with the surrounding parts (village and tavern), he adopted the owner's name, Szmulowizna. With the passage of time, the Szmulowizna grounds developed and industrial and residential buildings were built. Jewish families made up a significant part of the population living there.
After World War II, the flats left by Jewish families were taken over by poor people from Warsaw's suburbs, and the Praga neighborhood, Szmulki in particular - despite industrial and transport development - gained notoriety.  Today, after many years without proper care, the old houses have started to regain their old appearance. New housing estates are being built on Szmulki. Here you may find the longest building in Warsaw. The 508-meter-long apartment building is located near Kijowska street.
In the years 1907-1923, following Łukasz Wolski's design and with the support of the Radziwiłł family, a church was built, which was given the honourable name of Basilica. Accordingly to its founders wishes, starting from 1931, Salesians would take care of this building and do all the priestly work. Basilica was the biggest church in pre-war Warsaw. The temple is 65 meters in length, with a width of 30 meters, and is 22 meters high. Its size makes a really huge impression. Pope Pius XI used to say that this temple was the most beautiful church in Poland. Today the inside of the renovated Basilica is used as a concert hall.
more

»