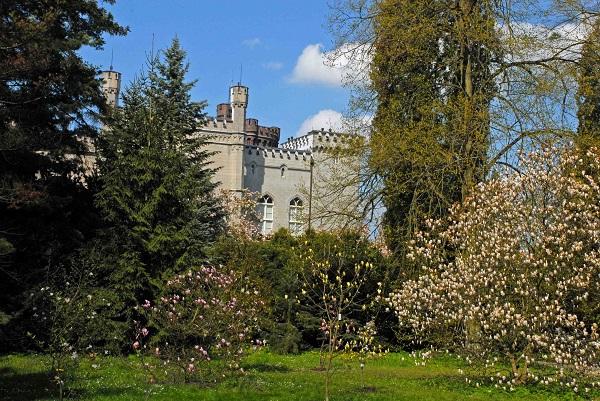 Kórnik Castle was always out of our way: too far, not the right direction, not enough time. This weekend we took the time to catch up and visit this place.

The castle on the lake shore, known since the XIV century, is an undisputed ornament of the small town of Kórnik. The first gothic castle was built here on a fortified island in the XV century. One hundred years later, the Górkowie family built a brick-built residence and, as with almost every other castle, each new owner altered it according to the prevailing style and their own personal preferences. The current look is the creation of the Działyński family. Tytus Działyński and Jan Kanty Działyński remodelled the castle with the intention of displaying works of art and national memorabilia. Their relative, earl Władysław Zamojski, enriched the collection with his own ethnographic repertory from Australia, Polynesia and Madagascar. He left as his legacy the whole estate to the Polish nation. Since 1954 the castle and library has belonged to the Polish Academy of Sciences.

The front of the castle didn't make a huge impression on us. Maybe the neo-Gothic bridge across the moat bestowed upon it a bit of airiness and charm. Only a walk around the castle changed our mind. The round tower with asymmetric windows and the deck and porch from the direction of the park made a much better impression. You can go inside the castle. We "danced" on a beautiful wooden floor wearing huge felt slippers. A long time has passed since I last visited a museum with such old-school shoes. My children put them on for the first time and they had great fun sliding on the floor as if they were on ice. All the children accompanying us in our tour group did the same, and the stoic calmness of the museum staff impressed me.
more

»