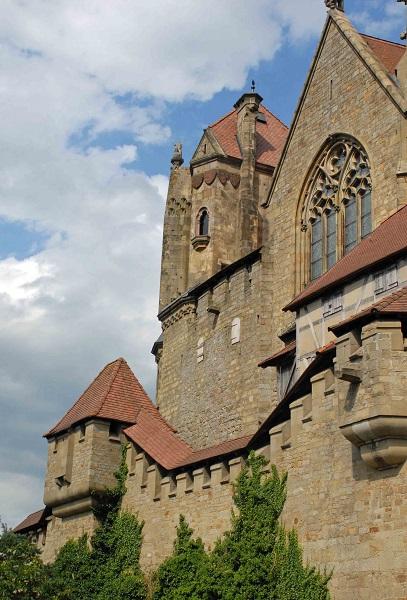 It is difficult to admit but we Poles not always like each other. It is seldom when the Pole is happy with another Pole's success. In contrary we often with vindictive satisfaction discuss somebody's failure. though similarly to other nations we have many people to be proud of. There are Poles as well which successes are more known abroad than in Poland.

Completely by coincidence we've got to know the successes of one of them during the trip in Austria. The history of one of very picturesque castle is strictly connected with our fellow countryman.

The Kreuzenstein castle lies in Lower Austria and was at the beginning the property of Habsburg family. The lot turns were not favorable for the castle. In his worst time it was difficult to describe where are its gates, mote and towers. At that time on the scene appeared Polish Wilczek family and especially one of its most famous representative Johan Nepomuk Graf Wilczek. Noble Wilczek originates form Dolna in Cieszyn Silesia. In XVIII century it got rich thanks to coal discovered on their grounds and became one of the richest families in Habsburg country. Graf Wilczek was at that time Renaissance man. He studied archaeology, art history and natural sciences. He was the main sponsor of Austrian North Pool expedition after which he became the President of Austrian Geography Association and was supporting building of polar meteorological stations. In honour of him were named such places like Wilczek Ground, Wilczek Ireland in Arctic Franz Josef Ground Archipelago and Wilczek Cape where nearby lies Polish Polar Station Hornsund.

The Graf contributed to set up of Vienna rescue service which evaluated later on into Vienna Emergency Medical Service. Graf Wilczek was the founder of Vienna Art Lovers Association, art patron and lover.
more

»