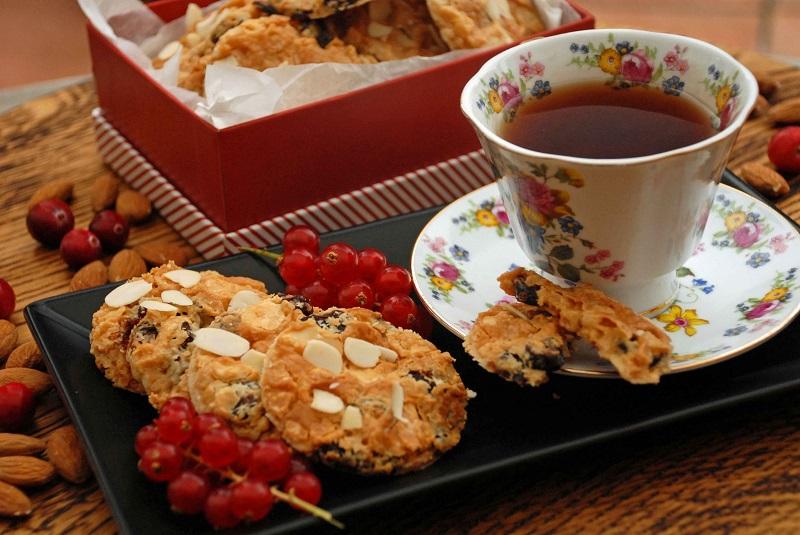 In Germany and Austria during Advent they serve small almond-vanilla cookies. They are crunchy and fragrant and they herald Christmas, and they are excellent not only for Advent. This year I abandoned the old recipe for crunchy cookies and made almond cookies without flour. They looked beautiful and tasted like a traditional Florentine, but I added a bit of sweet cream, and my cookies had a more creamy taste and smooth consistency. I didn't cover them with chocolate, so they are lighter and you can eat them without remorse.

Ingredients:
100g of almond flakes
100g of chopped almonds
70g of ground almonds
150g of dried cranberries
175g of sugar
75g of butter
150ml of 30% sweet cream

Heat the oven up to 170C (with convection). Cover a baking sheet with some baking paper.
Put the sugar and butter into a pot and boil, stirring constantly until the mixture has a caramel colour. Add the sweet cream and boil until all the sugar has dissolved. Add the almonds and ground almonds and cranberries. Mix them in thoroughly and boil for 2-3 minutes. Put the mixture onto the baking paper forming circles. Flatten them slightly. Bake for 15-17 minutes.

Enjoy your meal!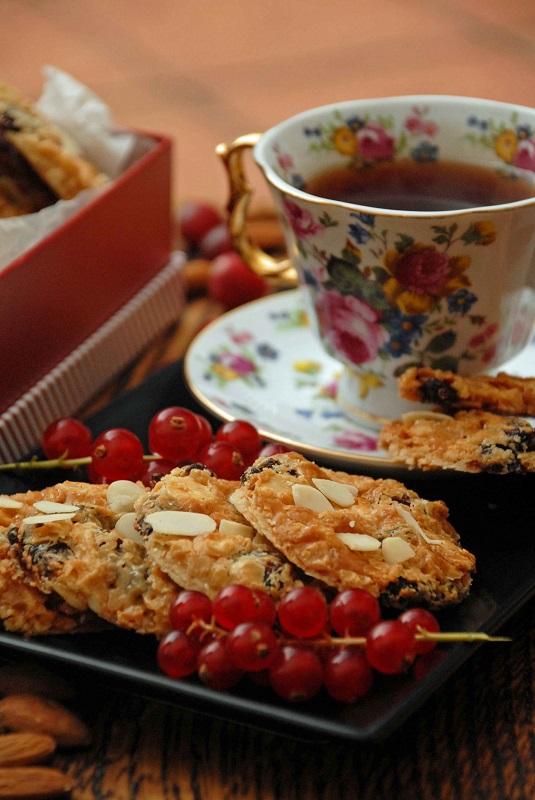 Try also:
Small "goosey feet" i.e. cheesy cookies with sugar
Almond-cinnamon cookies
Nutty cookies with chocolate