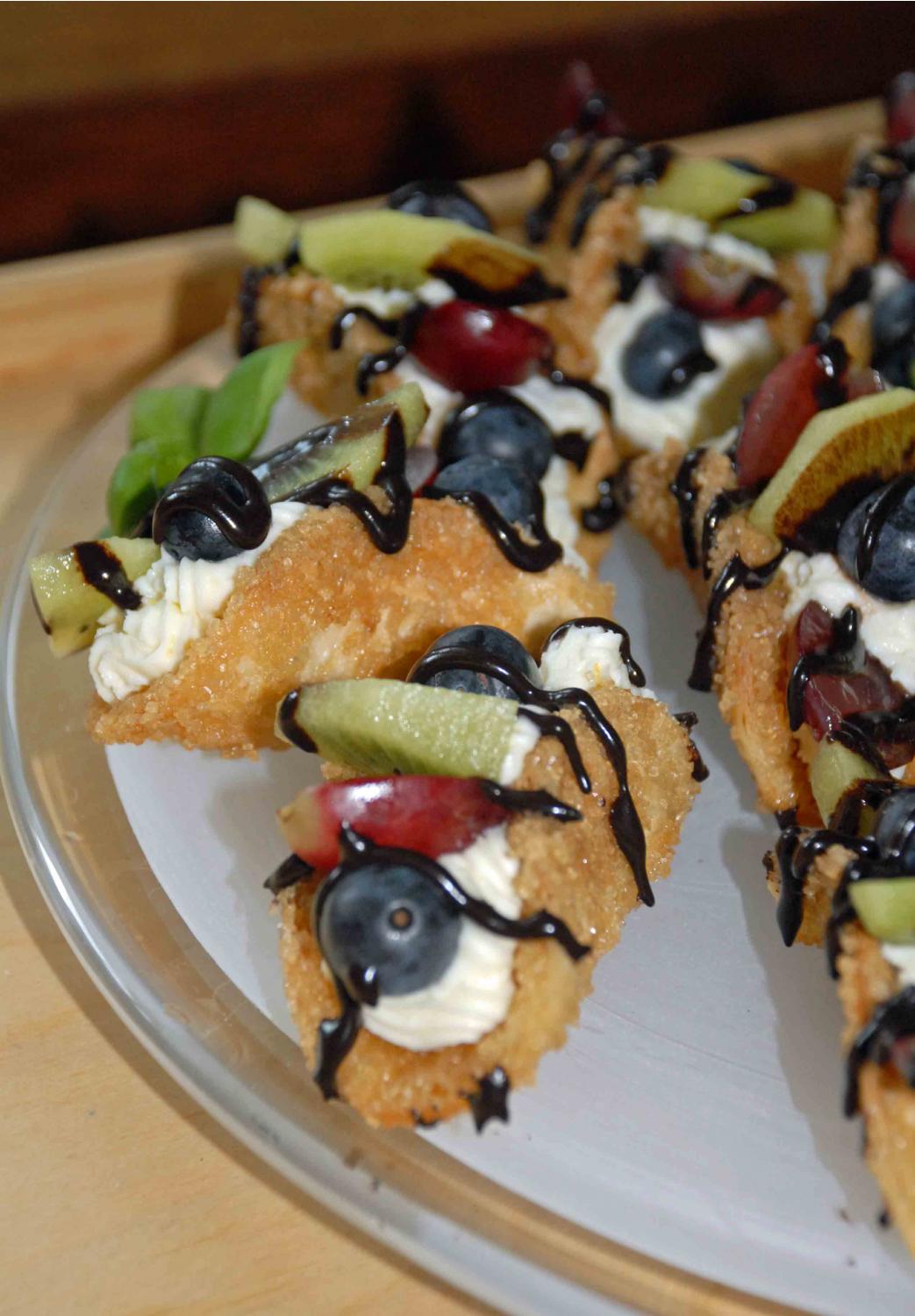 When I was preparing some very quick, easy cookies, my son followed me around asking what I was making. Miraculously, I saved the baked sweet crisps, because they were so excellent they could have disappeared in a heartbeat. In fact I didn't need to do anything else. However, I also prepared very easy and refreshing lemon cream with mascarpone cheese. Some fruit, a bit of chocolate and the swift dessert is ready. My son called it "sweet burrito". We liked this name. For sure we will prepare these cookies once again. The season for the most beautiful fruit is coming.

Ingredients (18 cookies)
3 tortillas
100g of butter
150g of brown sugar
250g of mascarpone cheese
3 tablespoons of lemon juice
grated rind of half a lemon
2 tablespoons of caster sugar
any fruit
50g of chocolate

Heat the oven up to 180C. Turn a baking pan for muffins upside down and smooth with some butter. Cut small rings out of the tortillas. Immerse them in the melted butter and cover with the brown sugar. Put them on the baking pan for muffins, making crisps in the shape of a boat. Bake for 10 minutes. Leave to cool down.
Mix the mascarpone cheese with the lemon juice and rind and the caster sugar.
Fill the crisps with the cream. Decorate with the fruit and melted chocolate.

Enjoy your meal!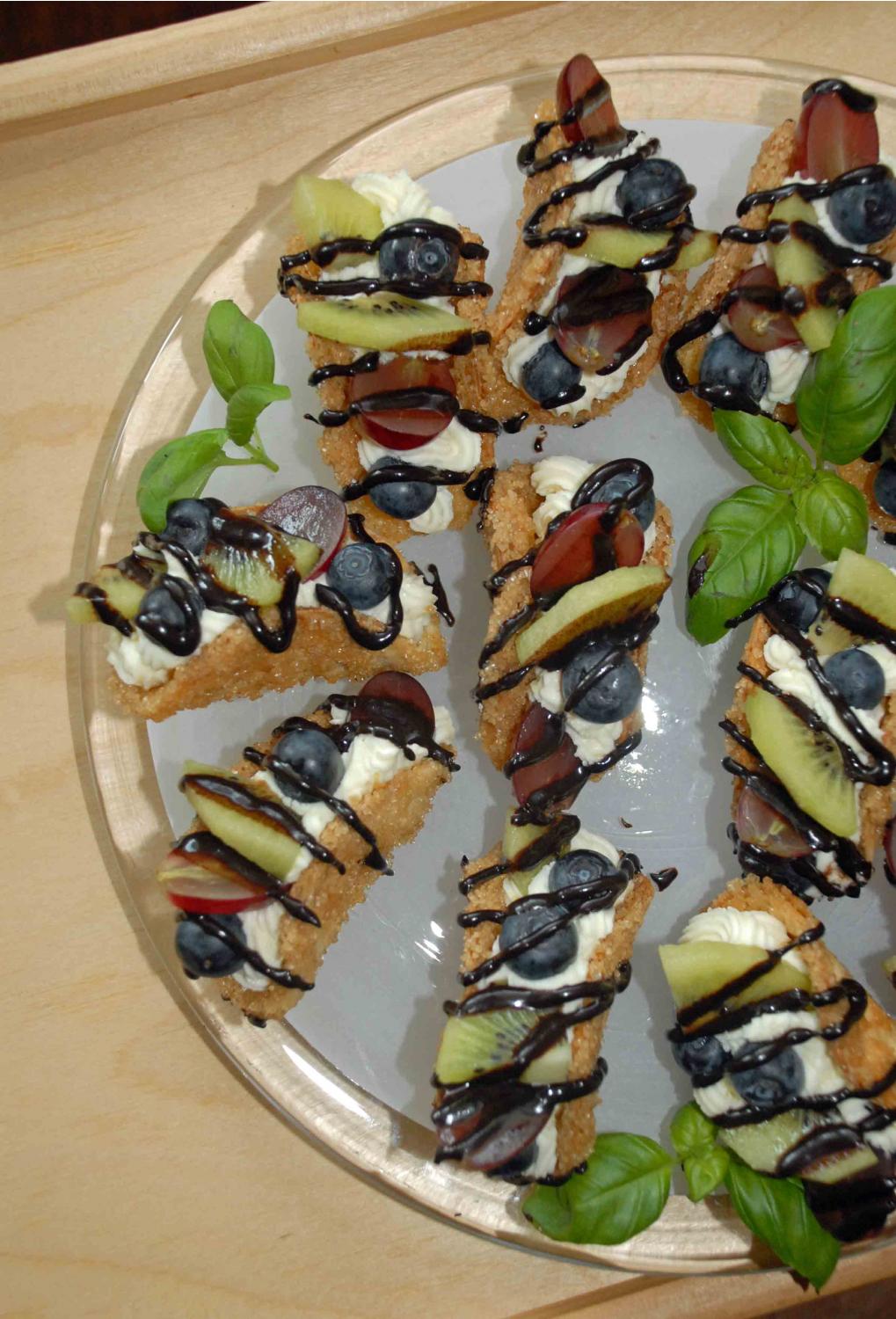 Try also:
Cheese cookies with apples
Small "goosey feet" i.e. cheesy cookies with sugar
Home-made tubes with crème